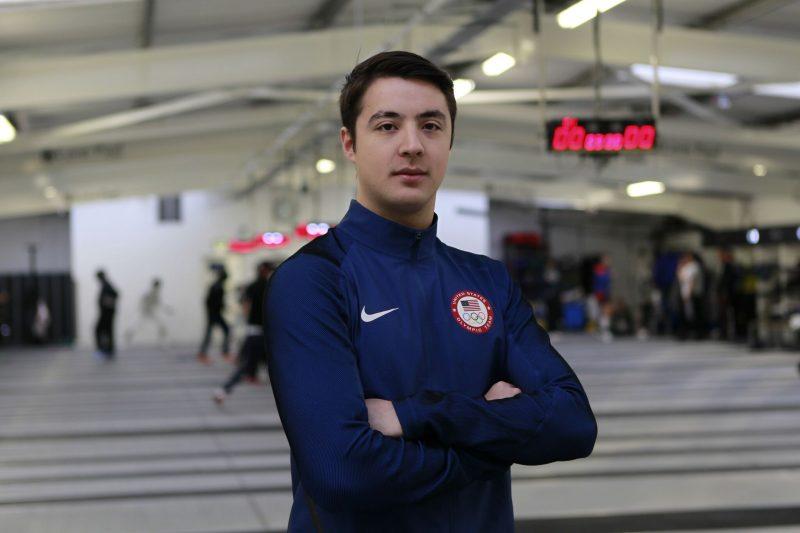 After more than five years, when you come back to the city where you fenced your first Olympics, it is always a special occasion that it's worth highlighting by some unique experiences. But when world class foil fencer Alex Massialas, the then youngest member of the US delegation in the 2012 London Olympics, got back to the British capital in 2018, he had a very specific plan for his visit: he didn't want it to be just any sightseeing trip, but one that fell perfectly in line with his interests. That the latter involve fencing won't come as a surprise to anybody (and for good reason, Alex earned an individual Silver medal in the Rio 2016 Olympics and is a regular in the world's top 10), but did you know that our favourite member of the US foil team is also very fond of music, especially rock'n'roll? So what else could we do except ask him to write down his experience in a travel diary...in order to offer you an unusual, yet incredibly compelling city guide to our brand's hometown? Read ahead for all the details of Alex's itinerary – the results of this have been ratified and tested by international Leon Paul employees, take our word for it.
.
.
.
In London with Leon Paul (and rock music) - my travel diary
by Alex Massialas
Gray, cloudy, a bit rainy. It was the kind of stereotypic London day that people all across the world joke about, yet it was also my first time back since I competed in the London 2012 Olympic Games so I knew I wouldn't let the weather affect my trip. I was excited, not only was it my first time back to London in over 5 years, but there were a lot of things I wanted to do this time around. Back when I was here last, I was so swept up in the event I hardly had a chance to tour the city in the day and even then, my family chose to go to the more touristy London sites (Big Ben, Tower Bridge, etc.). This time I wanted to go places that were distinctly London, but more in line with my interests.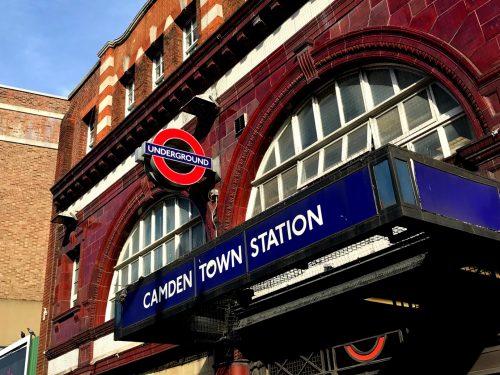 Camden town - London's place to be for music lovers (Picture © Leon Paul)
Ever since I was a kid I loved music and in particular: rock and roll. What better place to soak in the music history than in London? From The Beatles leading the British Invasion, to Led Zeppelin revolutionizing hard rock, to Oasis reinvigorating British rock for bands such as the Kooks and Arctic Monkeys to follow suit, I have always loved British rock and roll. After getting picked up at the train station by Ben, he knew exactly where we had to make our first stop: The Hawly Arms.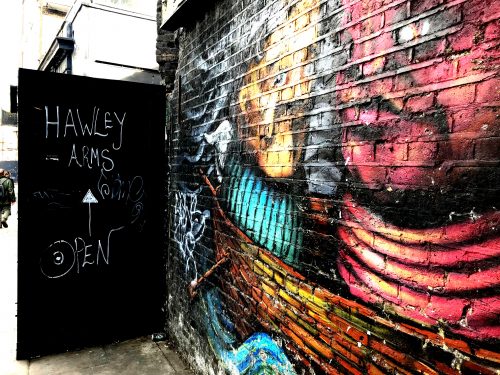 Not just any London pub: The Hawley Arms (Picture © Leon Paul)
Camden itself has a rich (and debaucherous might I add) music history, but The Hawly Arms stands tall as one of the mainstays of the area. Though my interests laid more in the fact that British music staples such as the Razorlight and the Kaiser Chiefs would frequent this pub, who really made this place famous was Amy Winehouse. According to Ben, The Hawly Arms was Amy's local pub as she lived right around the corner. From serving drinks to unsuspecting patrons to singing impromptu gigs, she was the one who started the trend of British musicians going to The Hawly Arms and her influence can still be seen to this day. The second you walk into the pub you can see her signed posters hanging on the walls along with other miscellaneous rock and roll memorabilia.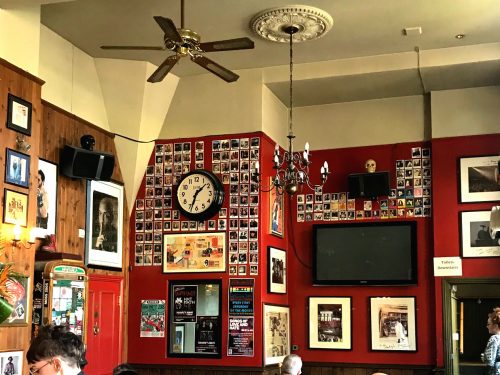 The Hawley Arms (Picture © Leon Paul)
It was amazing to me that a small pub like this could have such a history of famous and influential musicians passing through, people and bands that I listened to throughout my childhood and to this day! After a pint, Ben and I took a quick walk around Camden before it was time to head over to the Leon Paul facility.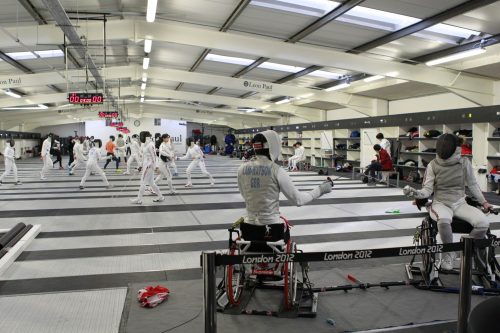 The Leon Paul Fencing Centre in Hendon (Picture © Ian Bozic / Leon Paul)
Though I had previously seen photos online, going to the Leon Paul center in person was a completely different experience. Walking into the facility, I was blown away with the amount of room there was. Not only were there a seemingly endless amount of full length fencing strips but there was also an Olympic weight room! Though coming straight from the CIP I wasn't particularly keen on utilizing either during my time in London, it didn't take too much effort for Richard Kruse and Ziemek to guilt me into training on my last day before I headed back to San Francisco. When you talk to people as passionate and successful as they are in the fencing world, it isn't easy to say no when they ask if you want to train with them. More importantly, if Richard was going to jump right back into training after the CIP at the ripe age of 34, there was no way I was going to make excuses with me being more than a decade younger. Even that day I was just at the Leon Paul center to say hi to everyone, take a quick tour, and head out from there for dinner, yet the only reason I ran into him was because Richard was already back in the gym ready to train. Luckily, I had Ben and Alex there because if they hadn't interjected and said I was doing a photoshoot and tour of the factory the next day, I'm almost certain I would've been coaxed into fencing much more than would've been good for me.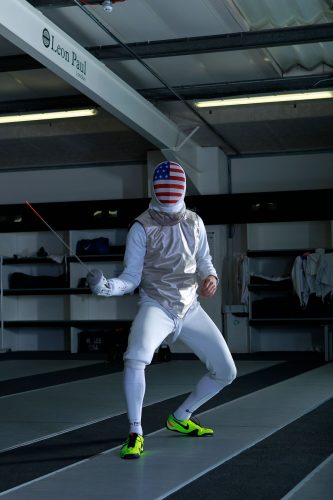 An unexpected fencing session in the Leon Paul Fencing Centre (Picture © Ian Bozic / Leon Paul)
The next day was reserved exclusively for Leon Paul. In the morning Ben picked me up and headed to the center. After getting outfitted in some new equipment I met with our photographer, Ian, and got ready to start our photoshoot. Though I am no stranger to fencing photoshoots, I couldn't help but feel a little bit guilty during this one as I got to strike poses and hang out while members of the British, Hong Kong, and Australian teams were showing up to train. After shooting for a couple hours we broke for a quick lunch before we continued with the video interview, tour of the factory, and what I was most excited for: mask making...
You've been hooked and want to read on? Then make sure not to miss the second part of Alex's travel diary, online here.