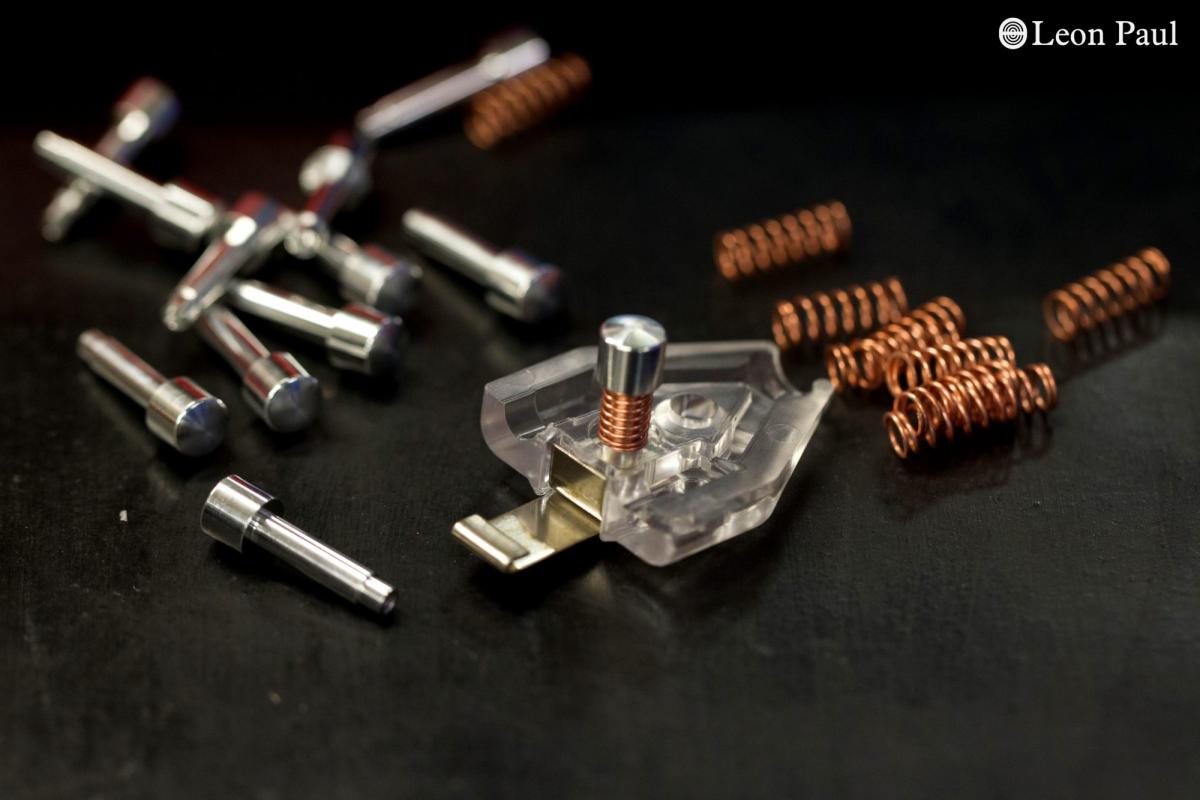 Our newly released updated two pin plug, found on our FIE-approved foil and sabre bodywires, already has a considerable number of fans... but do you know the the story of cutting-edge technology involved in its making?
Today, Alex Paul, our director and mastermind behind product development, tells you all about how our latest innovation saw the light of day the fencing halls of the world. Read on after the jump.
In order to understand the development of our new two pin plug, which we have just released, you have to go back in time. It all started with the demise of the (technically superior) bayonet system.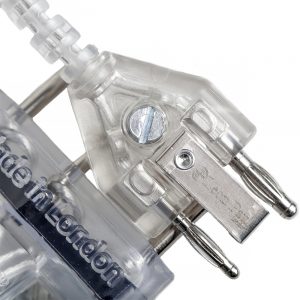 The new plug design our FIE approved foil and sabre two pin bodywires now come with
We have been investing in new technology here at Leon Paul for generations and this was the perfect opportunity to put our latest R and D process to work.
After the initial design, the parts of our new two pin plug were computer modelled, which gave us an opportunity to make sure everything fitted together and to refine the design.
The parts were then printed on our 3d printer ready to test. The quality of 3d printing has improved dramatically in the last years and we we are now able to print parts that are strong enough to actually use in a matter of hours. A few years ago, in 2012, when we developed the evolution handle, the printed prototype was for visual design purposes only and had to be printed out of several parts that were then glued together. We can now print durable plastic parts up to 400 x 400 x 400 mm in a single print.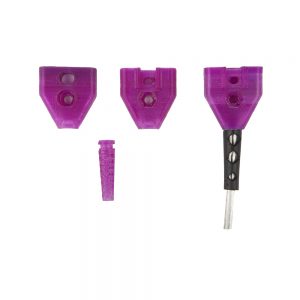 The first prototype with integrated strain relief but a separate nut.
Once we had sample parts printed these were then put together and turned into a working prototype that we used for the first stages of real world testing. They were then improved and reprinted through several iterations.
This process allows you to ask questions and test solutions before you commit to producing the production tooling and go into mass production.
And if you're now wondering what's in it for you in all this innovating and testing, here's the list:
We were able to
go from two nuts and bolts to one,
incorporate the nut into the 3d print (printing over an existing metal nut) and
design a permanently riveted in lock to hold the plug in your socket.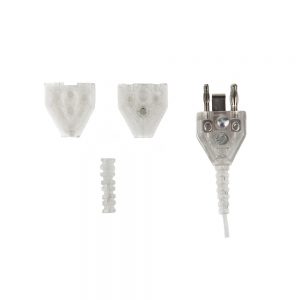 In this revision the metal nut has been printed into the housing by pausing the print part way through!
Finally we were able to
test the most important part of the design which is the integrated cable strain relief.
This is the most important feature of the wire and gives the product far more durability than any 2 pin plug before it. Proof of how technology and innovation can make your (fencing) life easier!