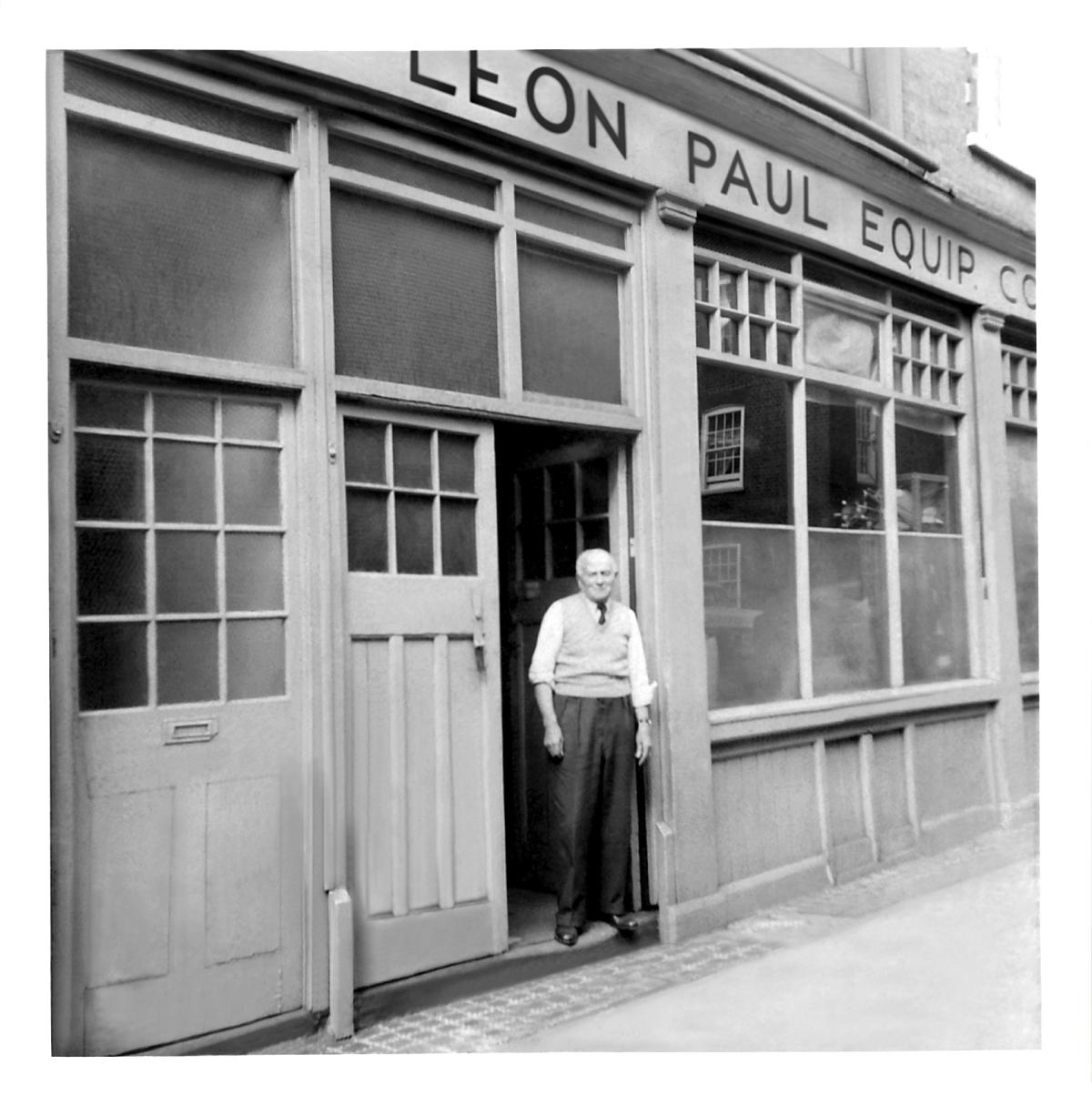 As a first post I thought I would take the opportunity to explain a little about myself and my role here. Leon Paul is a fourth generation family business with Leon being my great grandfather. Sadly I never got to meet him or his wife Nana Paul with whom he started the company way back in 1921.
Fencing has been part of my life since day dot, I was carted around fencing parties, competitions and regularly to "The Shop" as it was then called.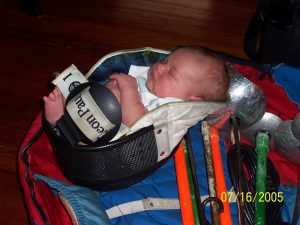 I am reliably informed that I never ever ended up sleeping in a mask like this little one, but I am sure that this was the kind of thing that went on.
At the time, our factory and shop were in the very centre of London and back then Salle Paul, which is the Club that Leon Paul established, was up in the top floor of our factory with somewhat limited headroom! As you can see in this link the old shop is now a set of fancy flats and the top floor is now "Impressive loft style space" which no doubt has a price tag to match it's shabby chic desirability.
Between school and university I spent a year working in our forge, manufacturing blades. I have always enjoyed engineering and although I went on to read Biology, my time in the forge gave me my first real insight into what the business was all about. The forge is as tough as it sounds and was a great place to learn a bit of discipline which I promptly forgot when I went to university! After university I took a number of jobs before starting some part time work at Leon Paul with an aim to get an internet connection and a new website running back around 2000. The rest as they say is history.
My parents Barry and Joan have now all but retired so the future of the company lies in the hands of my brother Ben and I. The legacy of the previous generations does sometimes feel like a lot to live up to but I am confident that Ben and I are up to the challenge. My role here now encompasses a bit of everything from the finance (boo) to product design (YAY!). If I could spend all my time working on product development then I absolutely would and to be honest that is my aim over the next few years. We have always prided ourselves in being the only true innovators in the Fencing market place.
[caption id="attachment_90" align="aligncenter" width="840"]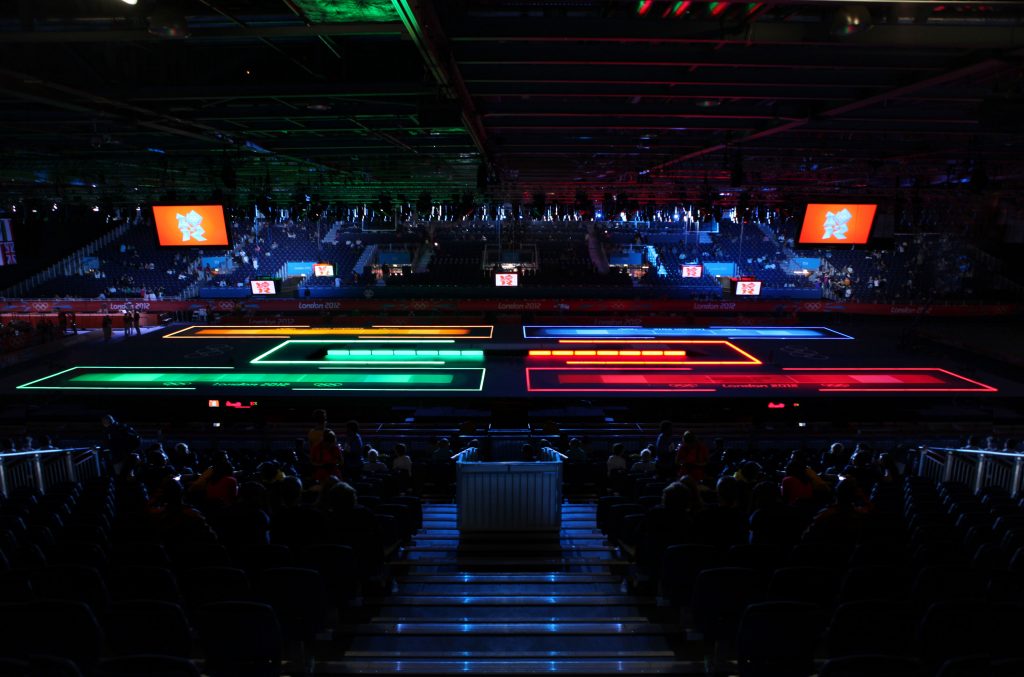 London 2012 olympic fencing venue[/caption]
Creating new products and driving the sport forwards has had its costs and sticking our heads above the parapet has led to a number of shots being fired at us!
[caption id="attachment_91" align="alignleft" width="150"]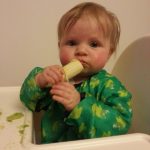 The next generation (a work in progress)[/caption]
With that said we will not slow down and aim to keep innovating over our stewardship of the company. One day we hope to be able to pass it on but I think that is a while away
Watch this blog space for the latest products and upcoming releases from Leon Paul.
I still have not finished the website which I now realise is never ending task but at least we have an internet connection now, so some progress is being made.