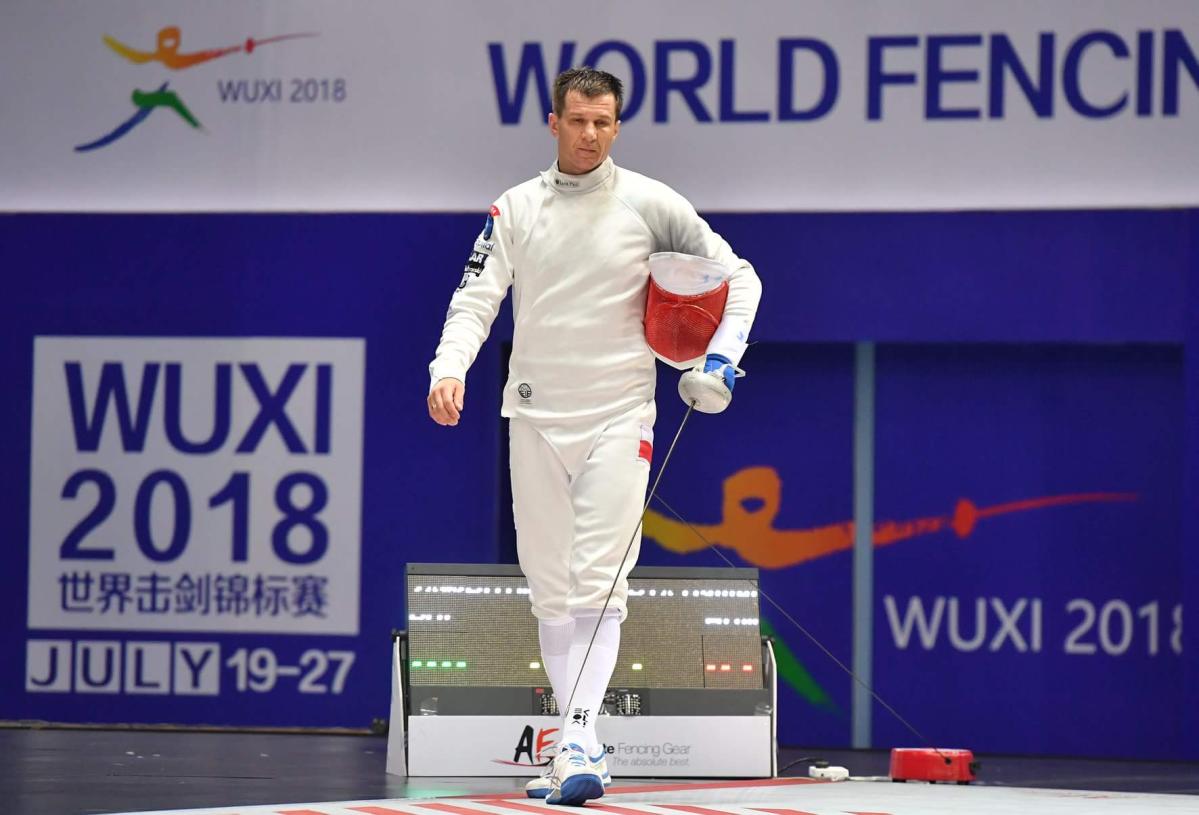 "When you fence at a world class level, you need to be sure that your epee will not fail you when you're at a decisive moment of the match". These are the words of Radosław Zawrotniak (or Radek, for his friends), the best Polish épée fencer. We got Radek to reveal us his opinion about fencing equipment. What's most important to him when selecting an epee? What makes fencing clothing truly outstanding? What should a fencer pay attention to when choosing their mask? And why did the Leon Paul Fusion Pro blade win his heart?
Why did I choose Leon Paul fencing equipment?
by Radosław Zawrotniak
I discovered fencing when I was eight years old. During trainings we usually fenced with old equipment. At that time, no fencing club in Poland had the means to equip their fencing facilities at the same level as other countries. That's why, since I was a kid, I have been looking after and respecting my equipment. I knew that well-selected and well-maintained blades, clothing and masks would allow  me to best put into practice what I had learned during the training session. Since the very beginning I have also been aware that proper equipment means safety.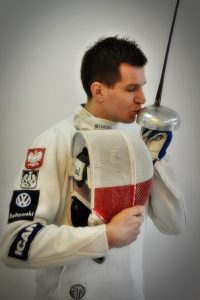 Fencing equipment – safety and reliability first
The moment I started to compete at a high level I had already been searching for suitable and professional equipment for quite a long time. I was looking for equipment which would meet my requirements and perform great on the piste. Safety and reliability are key for me when it comes to my equipment. The blade and its wiring cannot fail in crucial moments, for example when the score is 14:14. Very often the quality of equipment decides about your victory.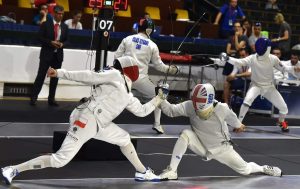 Fencing is a very elegant sport –  it requires from the fencer proper presentation, etiquette and conduct on the piste. Simultaneously, as every other sport, it is connected with extreme physical effort, precision of movement, speed, endurance and strength. It is a sport that involves fighting and contact with weapons. That's why you need safety equipment which will protect you during the fight. To me good equipment means a high quality of workmanship, durability, lightness, freedom of movement, safety and proper blade balance.
Each element of the blade is of crucial importance during the fight. The
handle
has to be selected taking into consideration your favourite fencing techniques. I use an
orthopaedic handle
because the guard and the position of the handle help me avoid my opponent's hits.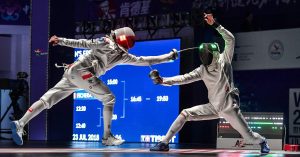 I attach a major significance to the blade. I believe I know all the types of blades available in the market. For many years I preferred
BF
. In 2017, a representative of
Leon Paul Poland
approached me with a request to test their new
FIE Pro Fusion blade
. I agreed to it, not knowing what to expect. After receiving the Leon Paul FIE Fusion Pro, I was hesitating to test the new equipment at first, because its shape and balance differed from what I was used to. One week before the Polish Championship I mounted my new Leon Paul blade to my epee and had a little training session. After the first hits, I knew that this blade is terrific! One week later I won the Polish Championship 2018 and the speed and precision of my hits was remarkable. I have to say that the
Leon Paul Fusion Pro blade
is everything I expect from a fencing weapon: it is light, rigid, durable and it is easy to control the tip. To me, currently, it is the best blade among all the top blades on the market.
My ideal fencing uniform? It is stylish, white, tailor-made. A uniform should not restrict the movement of your arms and body. The
Leon Paul Apex uniform
has all these features: it is flexible and tailored asymmetrically. It doesn't have any seams on the shoulder and under the armpit of the fencing arm. Therefore, the uniform fits better. It doesn't restrict my movements and it looks good. Thanks to the smooth fabric, it is also more difficult for my opponents to hit and score.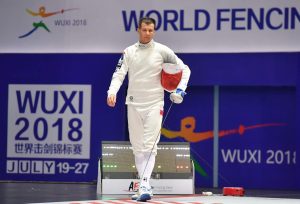 The material of the
Leon Paul Apex uniform
is a very interesting innovation. It features a layer of silver oxide with anti-bacterial properties on the inside, which is great during long training sessions. Also, the uniform dries very quickly. It needs just several minutes on a stand or dryer and it is practically dry. The layer of silver oxide and the speed of drying limit the growth of bacteria and fungi. Thanks to that, Leon Paul's Apex is highly hygienic.
Leon Paul masks – different from all the others
The
Leon Paul X-Change fencing mask
surprised me with its uniqueness, and not only because mine is beautifully painted in national colours.  The
X-Change mask
is also very comfortable and light. I have noticed that thanks to this mask I can breathe easier and deeper, since it provides greater airflow than other masks. The mask is shaped in a way that gives you more breathing space, and any excess padding has been removed . Additionally, the Leon Paul mask is safer and more durable. Thanks to its resistance, despite many matches in both training and competition, my X-Change mask is neither deformed nor dented. I am very satisfied with its performance.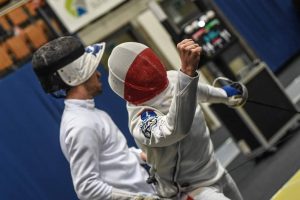 The
Fusion Pro epee blade
, the
Apex uniform
and the
X-Change mask
are three items that made me choose
Leon Paul
. Their equipment is very solid, and you can clearly see the commitment of their designers. I also appreciate the innovative character of their equipment.
Leon Paul have chosen their own path
, and that's why they are a cut above the competition. Currently many Polish fencers follow my steps and switch from other manufacturers to Leon Paul fencing equipment.  I wonder what else this brand can surprise me with in the future. We will see :)