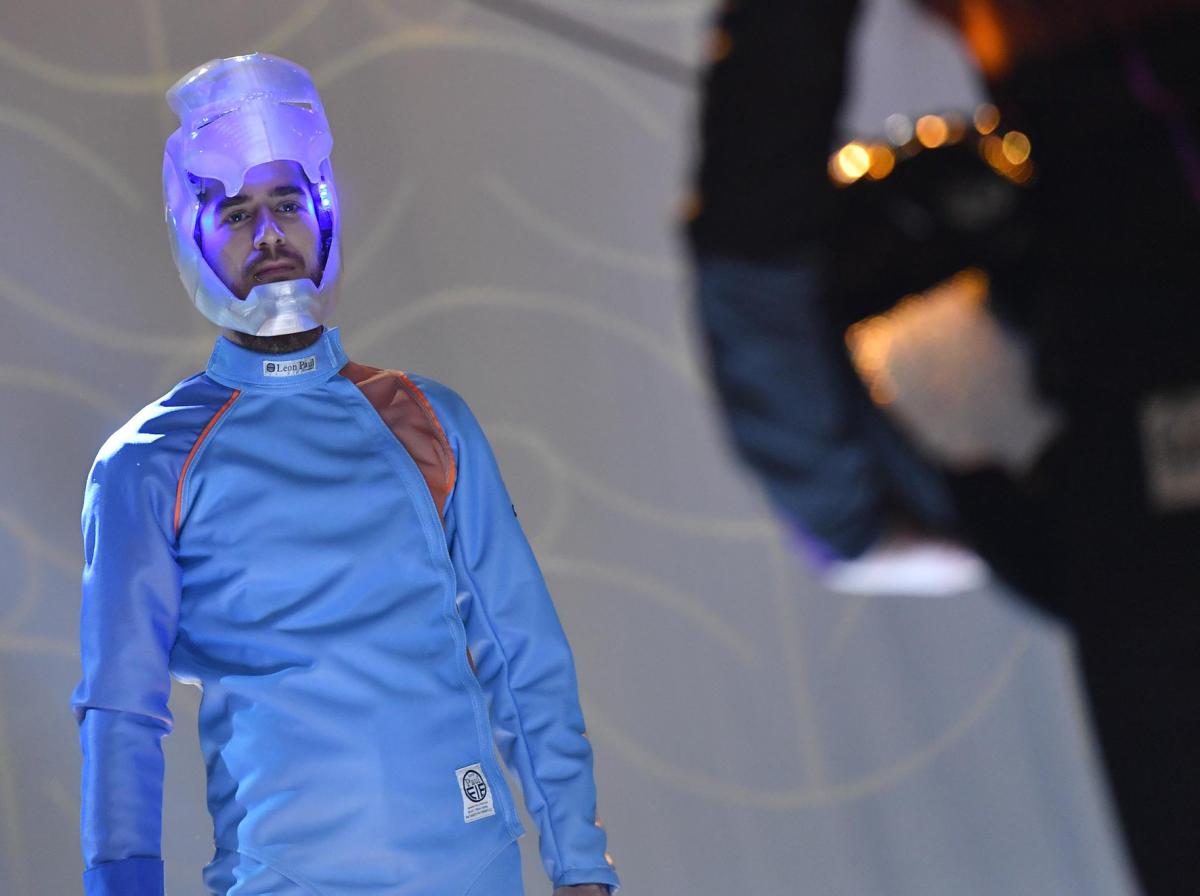 Fencers! The mask worn by world class sabre fencer James Honeybone on the runway at the FIE 105th anniversary gala has caught the attention of lots of you! In the last part of our series about how we came up with the ideas for the fencing fashion of the future seen on stage at the Grand Palais in Paris, our director Ben Paul explains (and shows!) how we made this one-of-a-kind mask and what was the ispiration behind it.  Read the full story after the jump!
3D printing a fencing mask
by Ben Paul
The last task for the fashion show was the mask to be used on the Overwatch uniform. We wanted to do something a little different and really push the boundaries of mask-making further.
[gallery ids="1632,1640,1630,1633,1634,1641,1638,1639,1631"]
After lots of research on masks, I had a few ideas of what we could try to replicate and adapt but I also wanted to use this project to test some new machines and technologies we have invested in. Technologies of the future, no less - think 3D-printing.
Yes indeed, we have a new 3D printing machine! This allows us to rapid prototype products. We can then take these 3D files and use a CNC mill to make metal versions of a product to test…. We can then inverse the 3D drawing to make a mould tool, take this to our injection moulding machine and mass produce the new component part. This process used to take months but now can be done in days.
So, we decided to 3D print the mask for the FIE gala fashion show and use the mill to make some of the metal fittings for the mask. I believe in 10 years time all or most fencing mask will be 3D printed from metal in a honeycomb structure so it is lighter and more breathable and be fully adjustable to a customers head. This project presented a is a nice way to start testing these theories and offer an outlook towards the future of fencing, which the FIE gala was all about.
https://youtu.be/cu0YiBZmp2A
As time was limited we decided to take a mask that had lots of images and work around it done by fans, and this mask (as many of you have recognised!) was the iconic mask from the film Iron Man.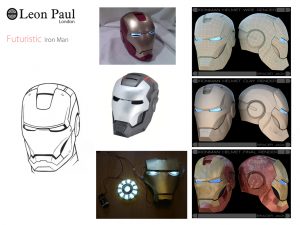 By printing the masks in a transparent plastic we could then add LED lighting, so it could become part of the scoring systems used in fencing.
https://youtu.be/U0RreM1OI18
Lastly, we wanted the mask to open and close automatically, imagine how cool this would be if you could just press a button inside the mask to open it and discuss with the referee your issue with their last bad decision!
https://youtu.be/yrE00NcS9g0
We used some carbon fiber to strengthen the mask and we could have used some neck protection that we use in HEMA (Historical European Martial arts), but we decided this took away from the aesthetics and this was after all a fashion project trying to show how the future of fencing might look.
Here's the mask in action at the fashion show: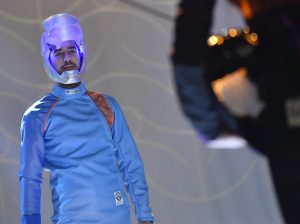 From this work I really think in the future masks can be produced from 3D printing in Titanium and designs could be made that were lighter, stronger and more practical. The technology will become cheaper over time and I cannot wait to see the first mask produced using this technique.