My name is Susan Maria Sica, I'm 22 years old, I live in Genzano di Roma in Italy (near Rome) and I've been fencing for 13 years, since I was 9. Last year, after fencing for Italy for 12 years, I decided to change teams and fence for Great Britain.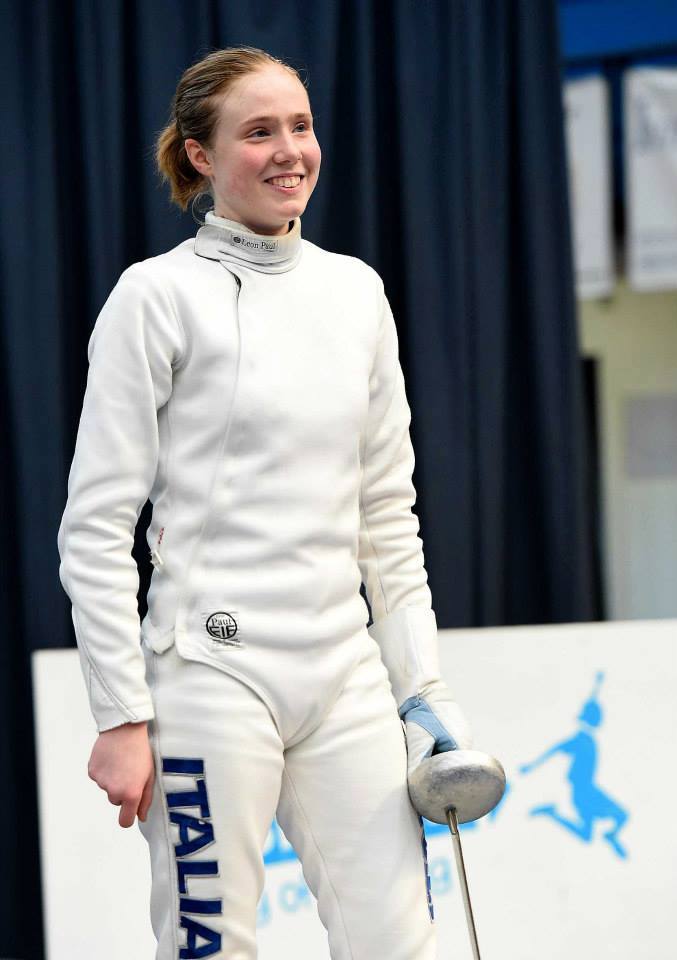 How did I even get into fencing to begin with? Well, my younger brother, Michael, was interested in starting fencing and I decided to try it with him. At that point I was enrolled at my local ballet school but after just one day realised that I liked it much more than dancing. So, I left the days of ballet shoes and leotards behind me and I picked up a foil instead. A year later, after fencing with both a foil and an epee I made the decision to continue with epee.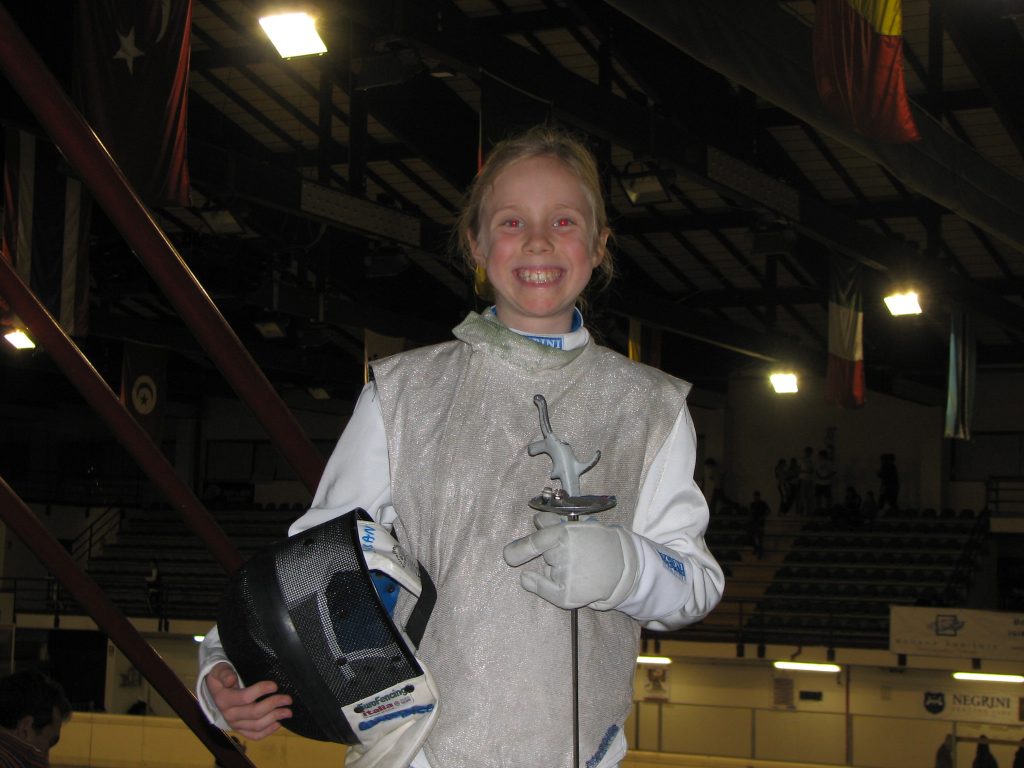 I was aware from the very beginning that I enjoyed competitions a lot and from a very young age I was excited and electrified by them, even when I didn't always do well. For me it was about visiting places and seeing friends. By the age of 16 I started competing on a larger scale as I embraced the European Cadet circuit. My coach asked my parents if she could take me to an EFC in Austria, at Klagenfurt and to everyone's surprise, including mine, I won. It was my first International event. Fencing in Italy is very tough, but this event really drove me to work harder. Success in Austria made me realise that I wanted to make fencing my life.
Towards the end of my Junior career, I was offered a full sports scholarship at an American university which I accepted with great enthusiasm. I was studying Physics at Tor Vergata University in Rome and finding it hard to commute to lessons and rush back in time to train. The opportunity to study in an important university and have fantastic sport & fencing facilities on site was obviously very appealing to me. Unfortunately, after a stressful 9 months and a long-winded process I was accepted at the University but inexplicably the scholarship fell through. This understandably left me disappointed and disillusioned. I was now no longer enrolled at the University in Rome and would have to start again.
In order to cope with this situation, I decided to make a complete change in my life. I enrolled at the La Sapienza University in Rome to study Russian and English and decided to switch nationalities and to fence for Great Britain. I wanted to go back to enjoying the sport that I loved so much as a child and forget the disappointment of not getting to America.
Switching countries was, however, a really difficult decision. Despite what my Australian friend calls my 'posh London accent', I grew up in Italy where I was born and never lived in the UK. On the other hand, I have been lucky to spend many summers with my British relatives and have travelled a lot over the years in England. I spoke English before I learnt to speak Italian and so I feel a strong connection to my English family too. It is hard to explain to anyone who is not from a mixed nationality background like me how you can feel part of 2 nations at the same time. Ultimately, my desire to fence internationally and to carry on enjoying fencing drove me to put GBR on my back.
My first event fencing for GBR was a satellite in Bratislava in 2018. I was very nervous, the only person I knew from the British team was Danielle Lawson (Hey Danny!). As I knew Danny from my Cadet days, she was the first person I confided in about my decision. I was honestly terrified to meet my new teammates, what would they think of me? Would they accept me? From the very beginning lots of the British fencers introduced themselves to me and have offered continual help and support. After just one event I felt this sense of belonging which I will always be grateful for.
From the first steps of my nationality switch, British Fencing very patiently helped me with the necessary documents and explained how the whole system works in the UK.
Cheers GB!