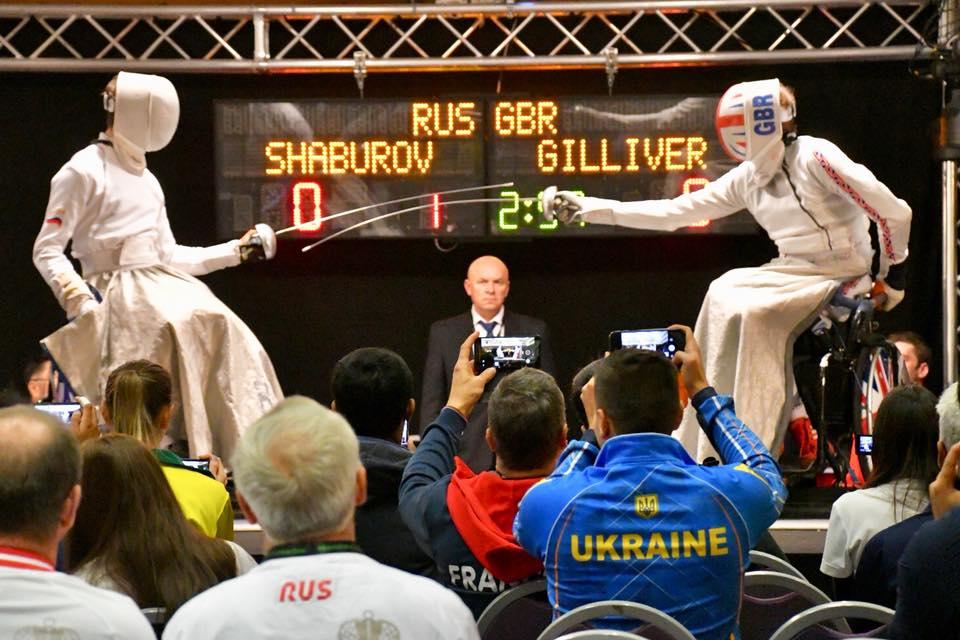 I have recently returned from the World Championships in Rome, Italy which ran from the 7th-12th November 2017 it was a great but challenging event in more than one way! We departed for Rome on 5th November as we had weapons check on the 6th, my team mates were competing on 7th/8th and I was competing on 8th/9th
Just after we arrived in Rome, I started to feel unwell. This is one thing that every athlete dreads at an event of such importance, unfortunately it only got worse and reached a peak on Epee day. I always take every sensible precaution but sometimes you just get sick and have to make the best of what you have and ensure you work even harder on getting the right nutritional input.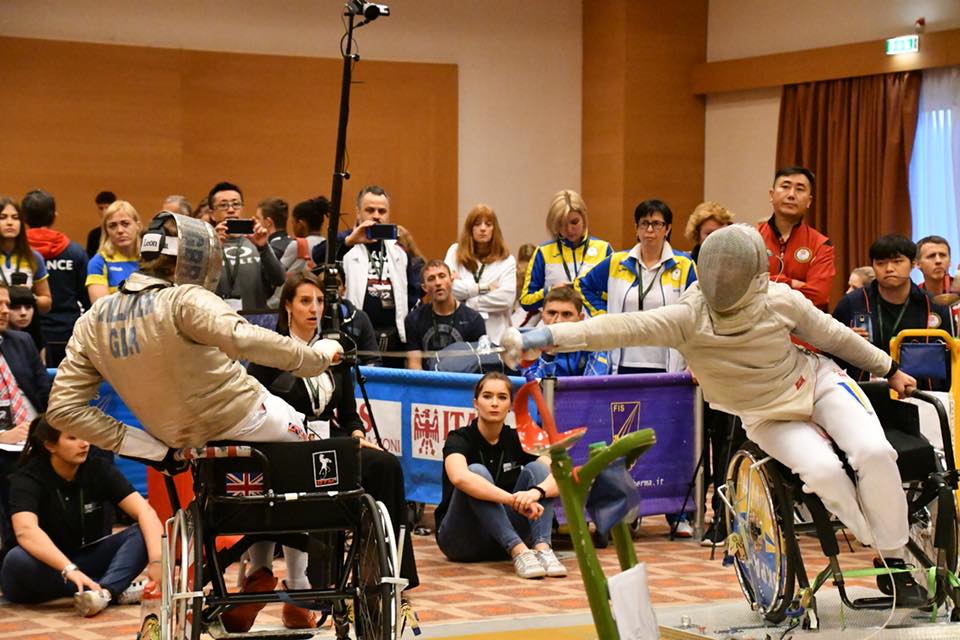 My first event was the Cat A Sabre on the 8th . Having only just changed over to Sabre from Foil in the new year, this is a new weapon to me so I went out with realistic expectations but also determined to prove myself. I felt I was really able to fence well and when I went through to beat the reigning Paralympic Champion 15-14 in the L16, having pulled the match back from being 14-10 down, I was thrilled to find myself through to the Semi-finals. Although I lost that match to Maxim Shaburov RUS, I was thrilled to be taking home a World Championship Bronze medal- especially as this was only my fourth competition in this weapon.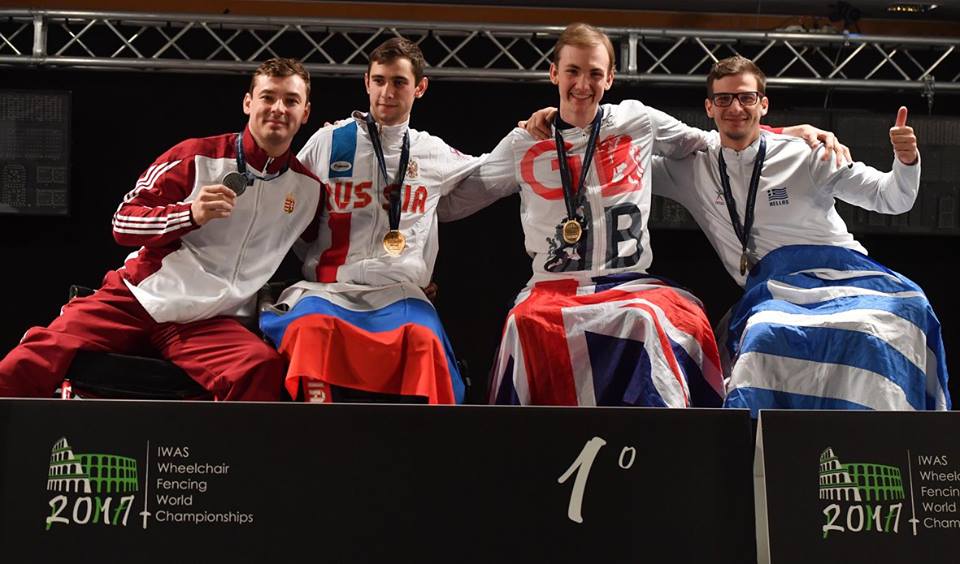 The next day- 9th, I competed in the Cat A Epee event and for this, my main weapon, I had my sights set on the World Championship title. My day started well and I had a strong poule, winning all of my matches, taking me through to the D.E ranked No1. This gave me a L64 Bye through to the L32 where I fenced & beat Nejjar ESP 15 – 3. In the L16, I met the experienced & multi Paralympic Gold medallist, Frenchman Robert Citerne and defeated him 15 – 6 which saw me through to the L8 and here I fenced the previous World No1 Pender POL and won the match 15 – 4. Now through to the Semi-Finals and I came up against one of the three Russians to make the Semi-finals, Artur Yusapov and beat him 15 – 4 to make it to the Final!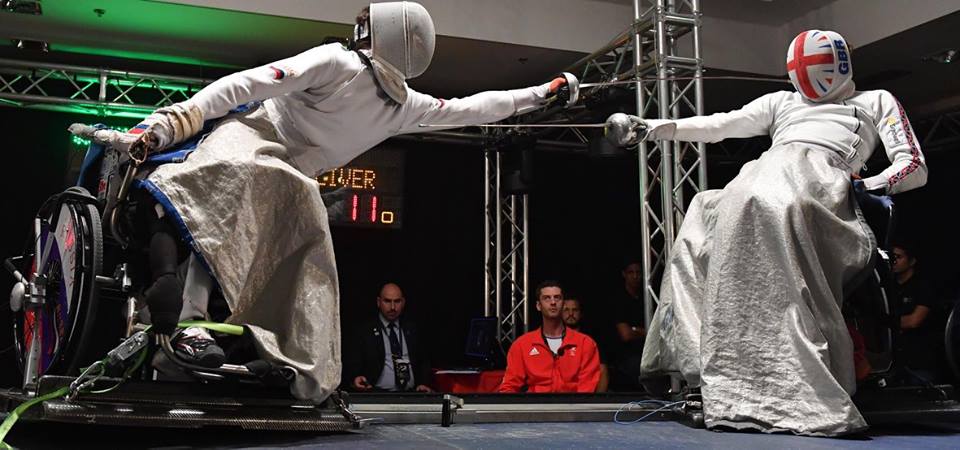 Here, I met my nemesis once more, Maxim Shaburov and having beat him at our previous meeting in Epee at the World cup in Warsaw, it was always going to be a hard fought match. The match went point for point, after gaining a few points advantage, I decided to go on the defensive, unfortunately, this didn't work out and I as unable to stop his long and fast attacks. So this time it was the turn of Shaburov to take victory and after a hard fought match he took the win 15-12 and I had to settle for Silver.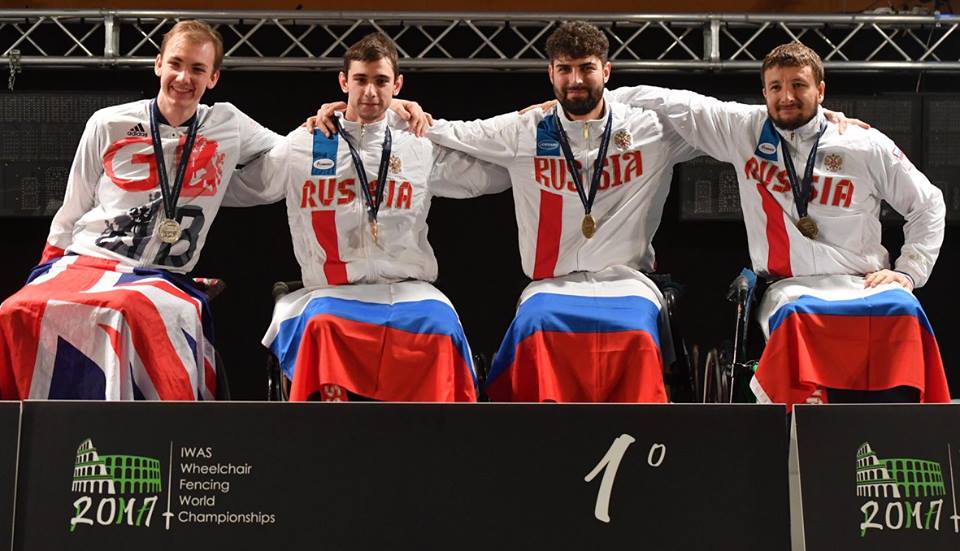 On reflection, after the initial disappointment of not have taken the title. I am happy to have brought two World Championship Medals home for GB, especially despite illness. but I will have to wait until 2019 for another shot at the World Championship title! In the meantime, it's back to training, looking ahead to the 2018 season which starts in February and includes the European Championships and the start of the 2020 Qualifying events by the end of the year.