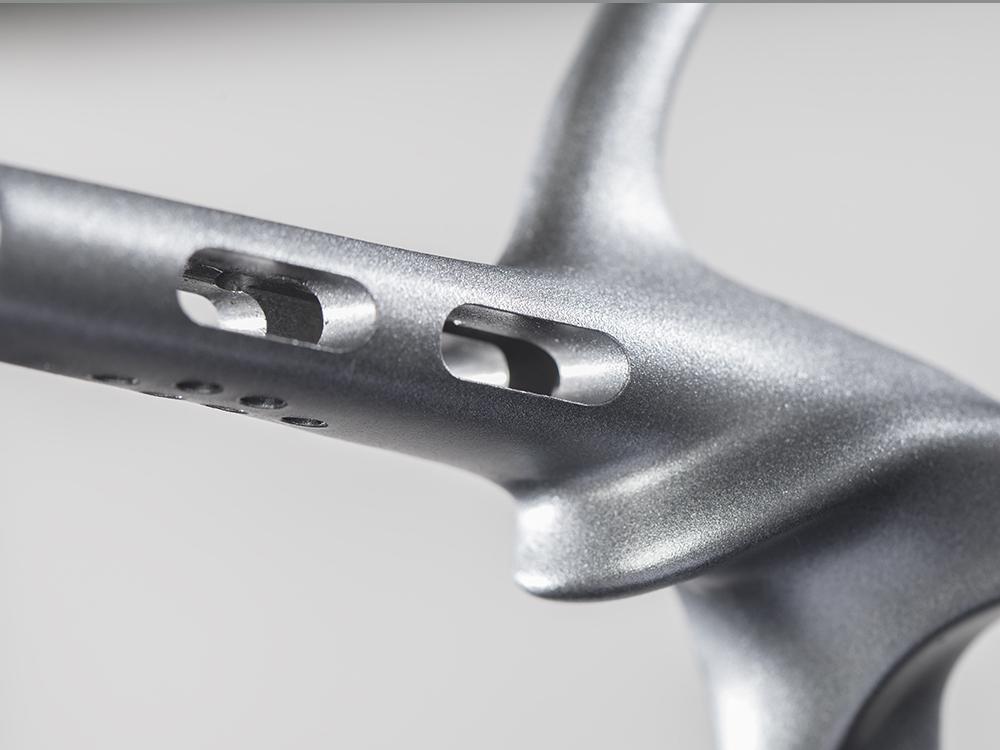 Here at Leon Paul, we have always been obsessed with removing weight from our equipment. Science tells us that the lighter the object the less force required to move it. A lighter object can be accelerated and moved faster, and stopped and controlled with less force. However, balance is also key in a sport where point control is essential. To remove weight from an object like a sword that is made from a series of parts is relatively easy, you take it to bits and study every piece, removing grams wherever possible. But to maintain the original balance and control or feeling of the object is much harder.
At Leon Paul we split a weapon into three categories in a similar way as racket sports and golf does. We have 'Point Heavy', 'Guard Heavy' and 'Evenly Balanced'. I won't talk about blade stiffness in this post as that is a whole other subject, but this also greatly affects the point control.
'Point Heavy' is where the balance of the blade is higher up the weapon. This balance would be more suited to people that like to flick in Foil or Epee.

Guard Heavy' is where the weight of the blade is further back and the balance point is as close the hand as possible. This balance would give better stability in parries and a tip that is easier to control.

'Evenly Balanced' is when the weapon is balanced on a single point, the distance of this point is about 10 cm or 4" from the hand.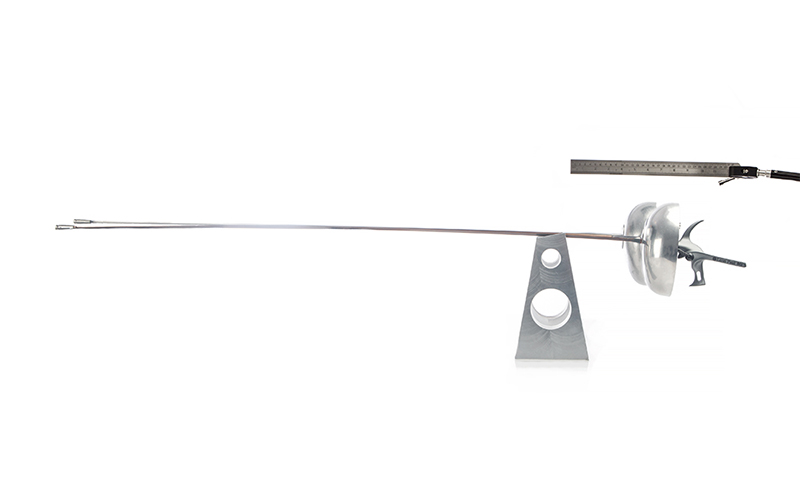 Now we think about each component in a sword:
FOIL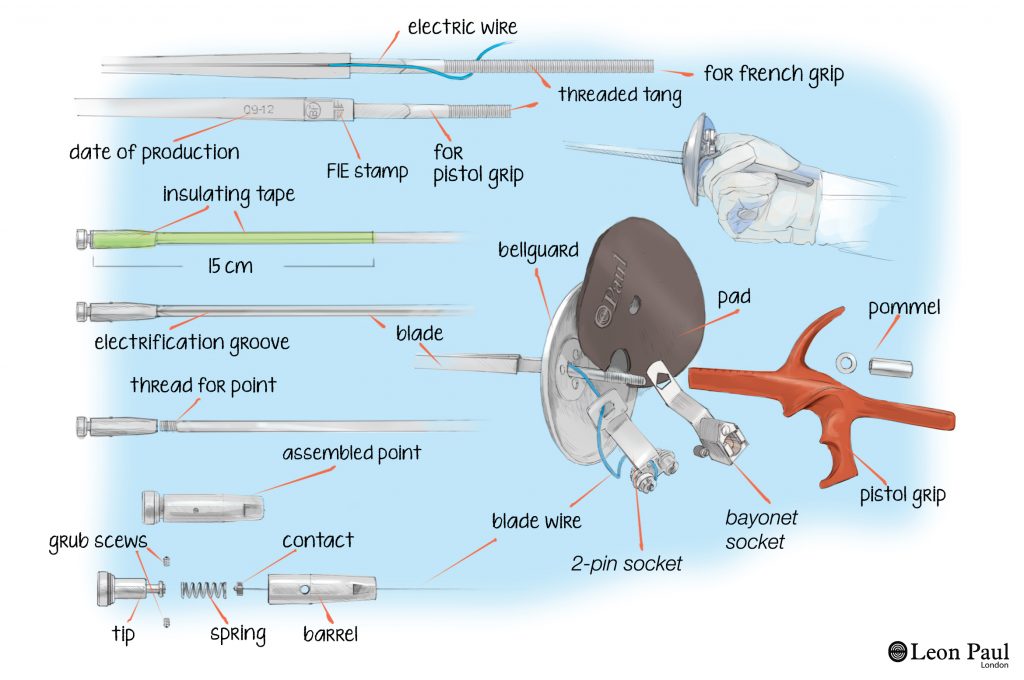 EPEE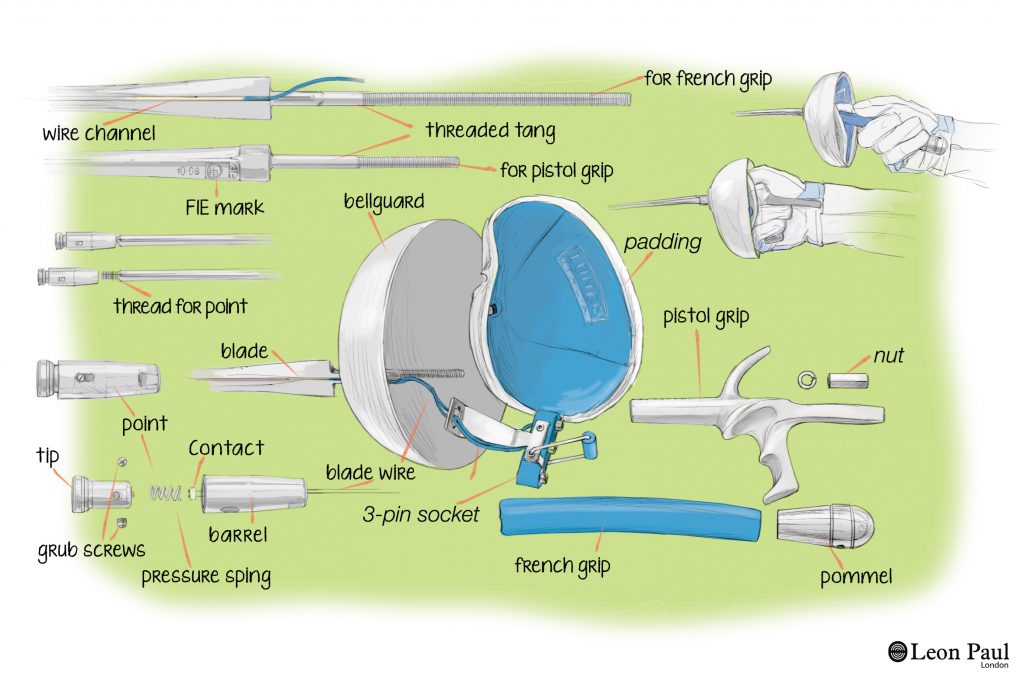 SABRE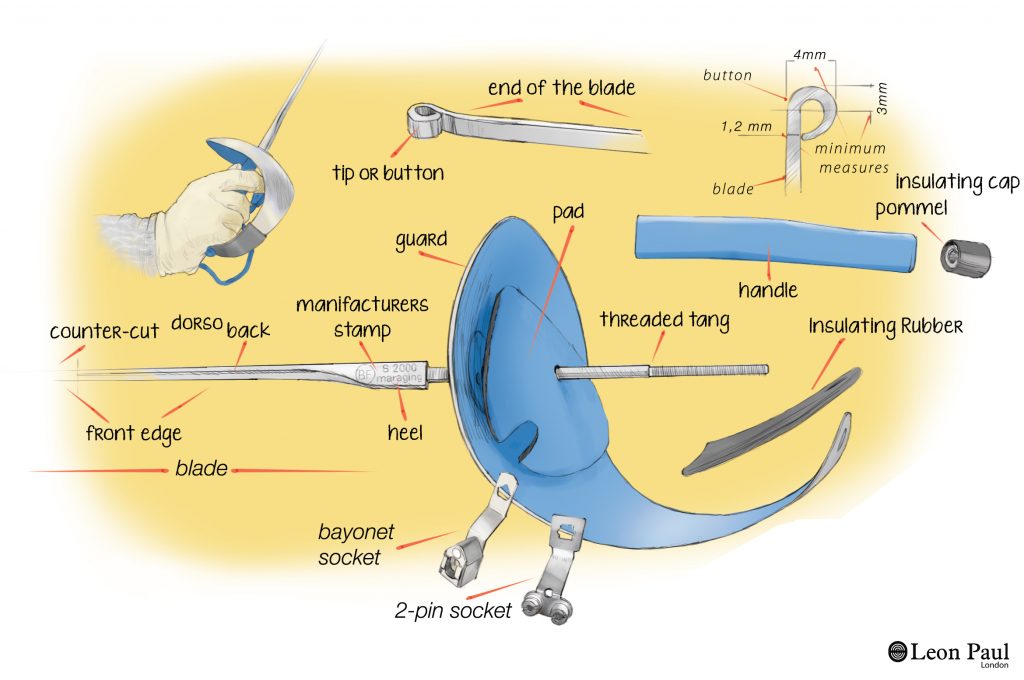 Each component effects the overall weight of the blade and the balance point
If you add a very light tip made of titanium, the balance of the weapon will move closer to the hand, if you use a heavy tip made of tungsten the balance moves forward to the tip.
By producing a range of parts in a range of weights you can then create different weapons that can be tailored to an individual's preference and style of fencing.
By reducing the weight of each part, it allows you to make an 'even balanced' weapon that has a much lower weight, allowing you greater speed and control. This is what we wanted to achieve with Project Zer0. A series of products needed to be redesigned and created to achieve our goals.
Foil and Epee
Tip: A Titanium Tip based on a German design and tested with the top international foil fencers. 40% lighter. We have taken the best and made it better.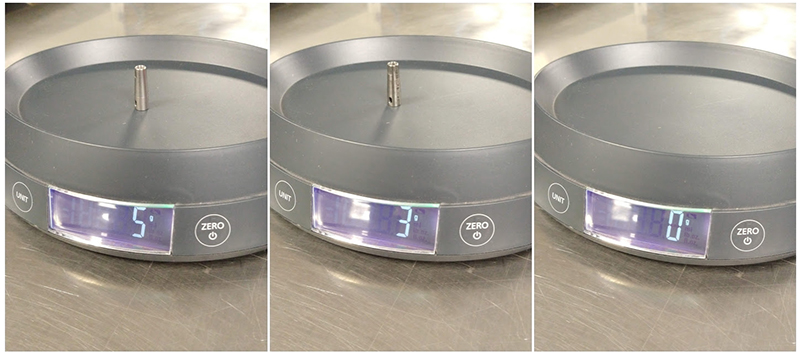 Handle: The Mag Tec handle made an exponential leap in our ability to reduce weight in a pistol grip. Now we have taken that idea to the next level. Working on the design with Alex Massialas and Enzo Lefort to make something so lightweight, whilst maintaining structural integrity and being incredibly comfortable in the hand.
The Mag Tec Zer0 Pistol Grip is the lightest medium sized pistol grip ever mass produced, whilst still conforming to all FIE rules. At 46g it is 50% lighter than a traditional aluminium grip. Each hole is milled out at 6mm wide to ensure that tips cannot be trapped in the weapon.
Nuts: If you read our blog about nuts here: ALEX BLOG then you would know we are absolutely nuts about nuts. When watching some Formula 1 Racing recently, I heard them talking about how the nuts used to hold the tires on had been specially made to reduce the weight, but maintain the same strength. After some research we now produce our Hex Zer0 Nut. Made from Anodised Aluminium the new nuts weigh a crazily low 1.5 grams! A staggering 80% lighter than the traditional nut used.
Sabre
For Sabre we have completed the first and the hardest change – redesigning our Sabre guard, whilst two more products are under way and will be completed in time for the Tokyo 2020 Olympics. Redesigning our lightweight sabre guard was a far harder task than envisaged and has taken around 1 year in development. The shape of a traditional sabre guard was quite front heavy and the weight was not distributed evenly or cleanly. Our new sabre guard was designed and created by James Honeybone, Team GB Olympian & Sabre fencer who works here at Leon Paul in our Marketing and Product Development Teams.
A prototype Sabre is now under testing and is shown below. This will be released along with a new Maraging Sabre blade which should be in time for the FIE rule update for Sabre blades after Tokyo 2020.
The results:
The Mag-Tec Zer0 Foil
To check out the new product
CLICK HERE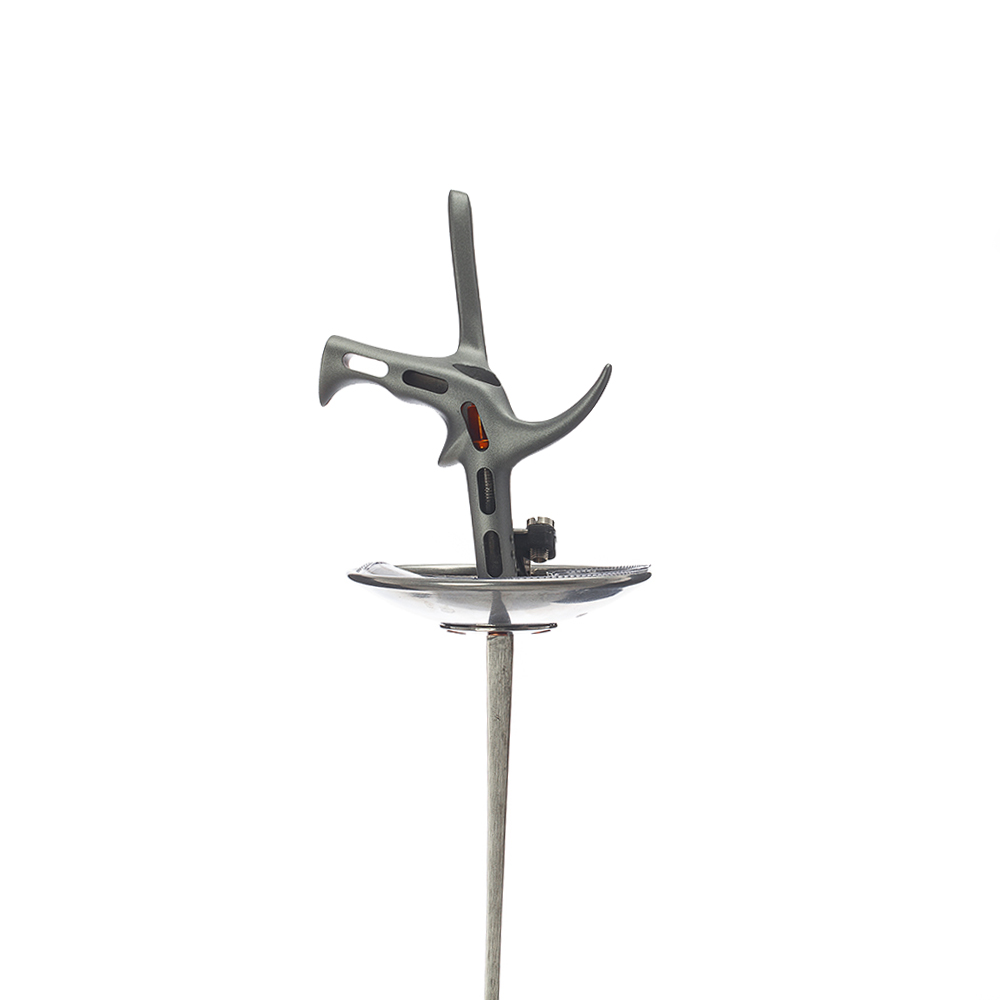 The Mag-Tec Zer0 Epee
To check out the new product
CLICK HERE