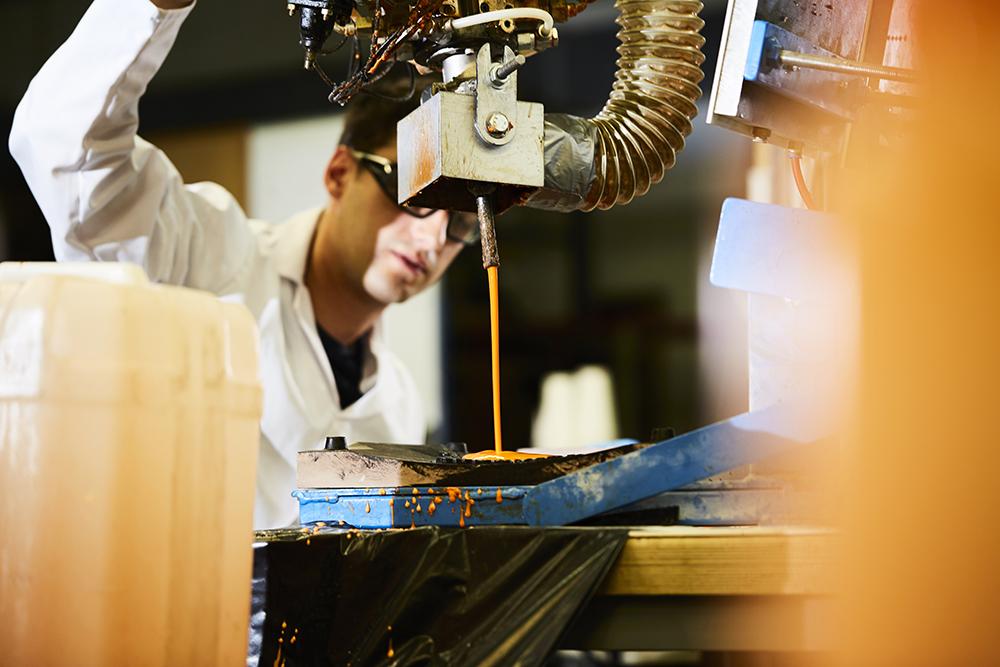 Here at Leon Paul we are determined to create the best innovative products for our customers and love it when we can work and support other British companies who can help us do this, especially when we can utilise them in advancing material technologies.
The other week Ben, James and I ventured to Croydon to visit D3O's head office to discuss using more of their fantastic materials in a few of our existing products. We were given a tour of their excellent facilities, to see where the magic, also known as chemistry happens, as well as their test rigs and GOO tank.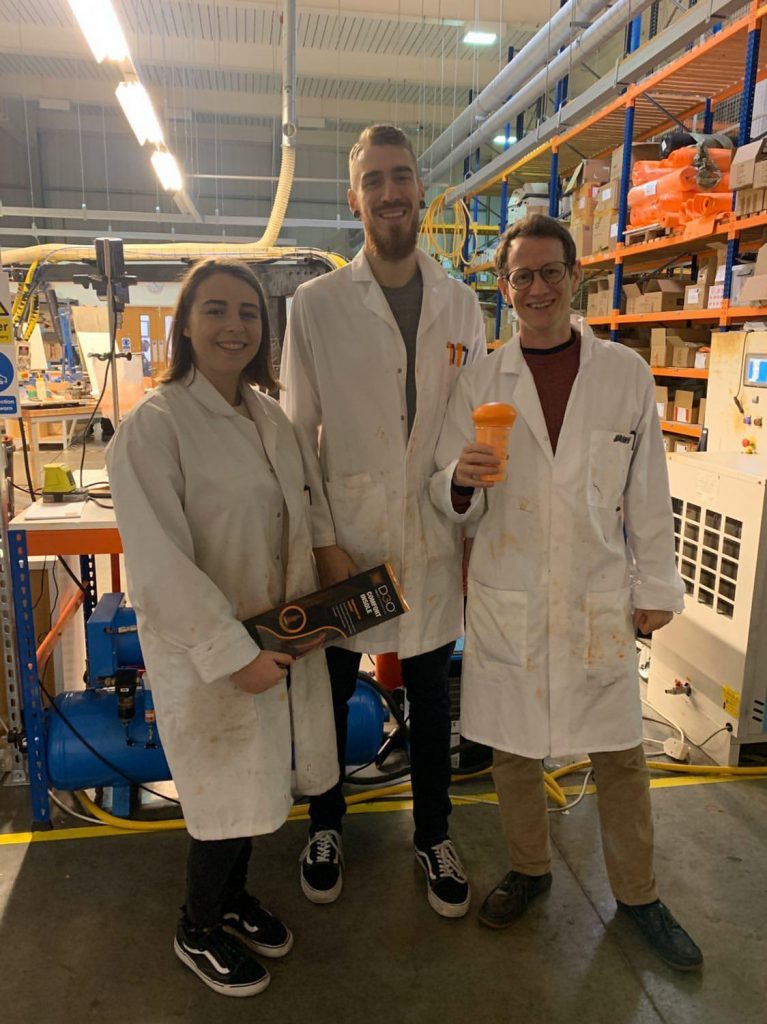 You may be aware that we already use D3O in our EXO Shin Guard for Epee, due to its smart, rate-sensitive, non-Newtonian properties. D3O "empowers people who use our products to take risks, challenge their limits and stay safe." Their products provide impact protection for sportsmen, workmen, the military and even for your phone.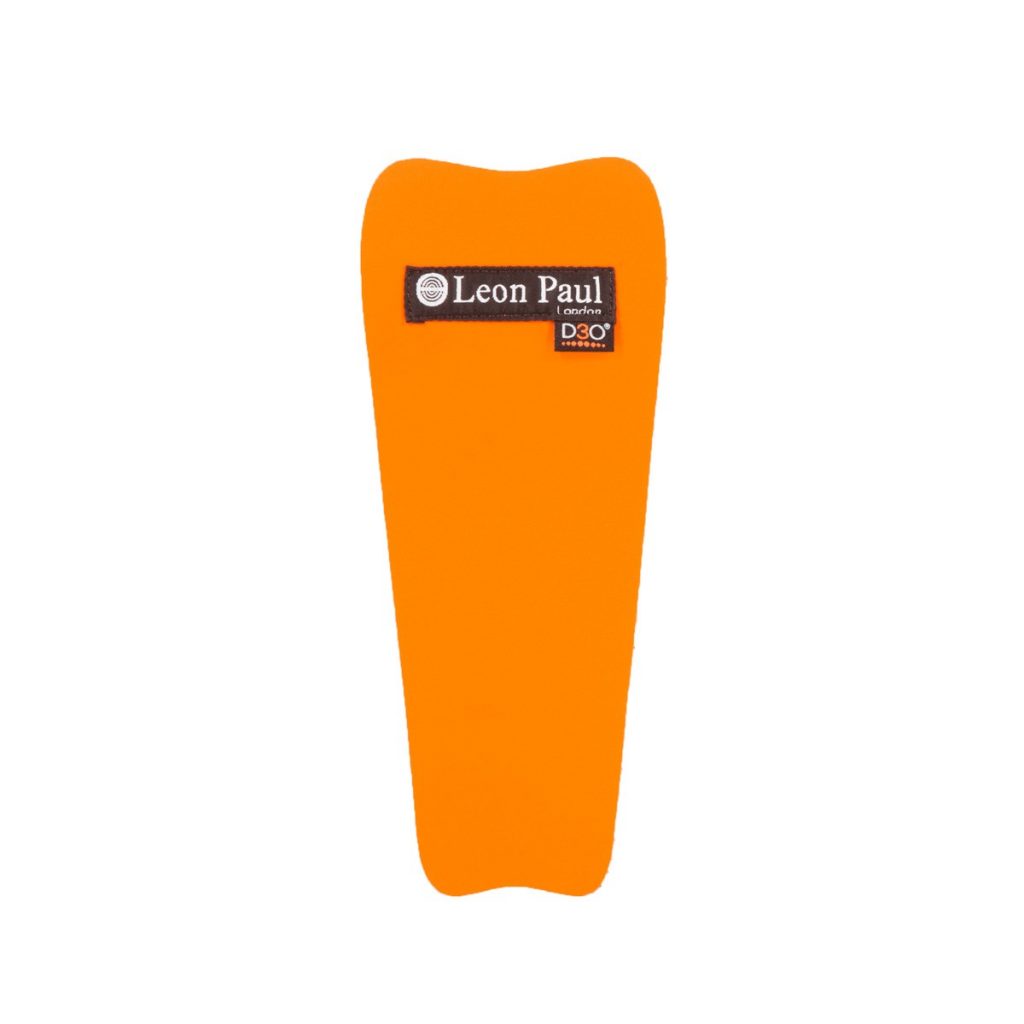 In my previous post Chest Protector Development, I discussed using new materials in the development of the women's chest protector. D3O is definitely something that I am considering, however there are lots of different types and grades of material that D3O are able to offer all with their own unique properties. Visiting D3O's headquarters meant that we were able to see all these materials firsthand and discuss with their sales team what they think would be best for this new protector.
D3O were kind enough to provide us with lots of samples of their materials to carry out test on, which I look forward to doing in the new year. I am anticipating carrying on with this project when I go back to University next year as my final year project so I will hopefully be able to carry out product testing on some prototypes to ensure they are safe enough to become sellable goods.
Finally, the pictures you have been waiting for … the GOO tank!!