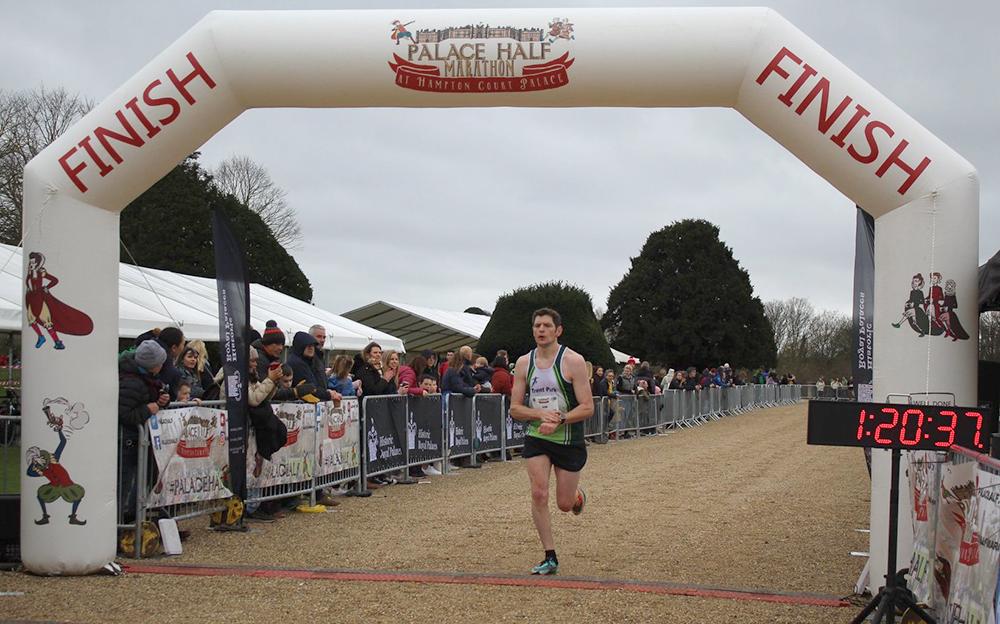 As I mentioned in a previous blog post, I was due to run the London Marathon at the end of the month (April 2020). Due to the COVID19 Pandemic, all major sporting events have been cancelled in the UK and around the world. This blog was going to give you an update on my progress with a view to my race in just under four weeks time, however it's more an update on what my plans are now.
I started the training process by selecting the Asics 3hr, 16-week program and kicked off the day after my 39th birthday. I was in fairly good shape after some tough races over the holiday period and the first 6 weeks went really well including a new personal best at the Headcorn Half Marathon in Kent. It took place in the worst conditions I've ever experienced. It was raining sideways at the start and the course was flooded in places. My wife, Emily, won the women's race in a new course record as we crossed the line together looking like a pair of drown rats. The prize for setting a new women's course record was a free breakfast which she kindly donated to me. Nothing says 'I love you' like a bacon, egg and sausage sandwich!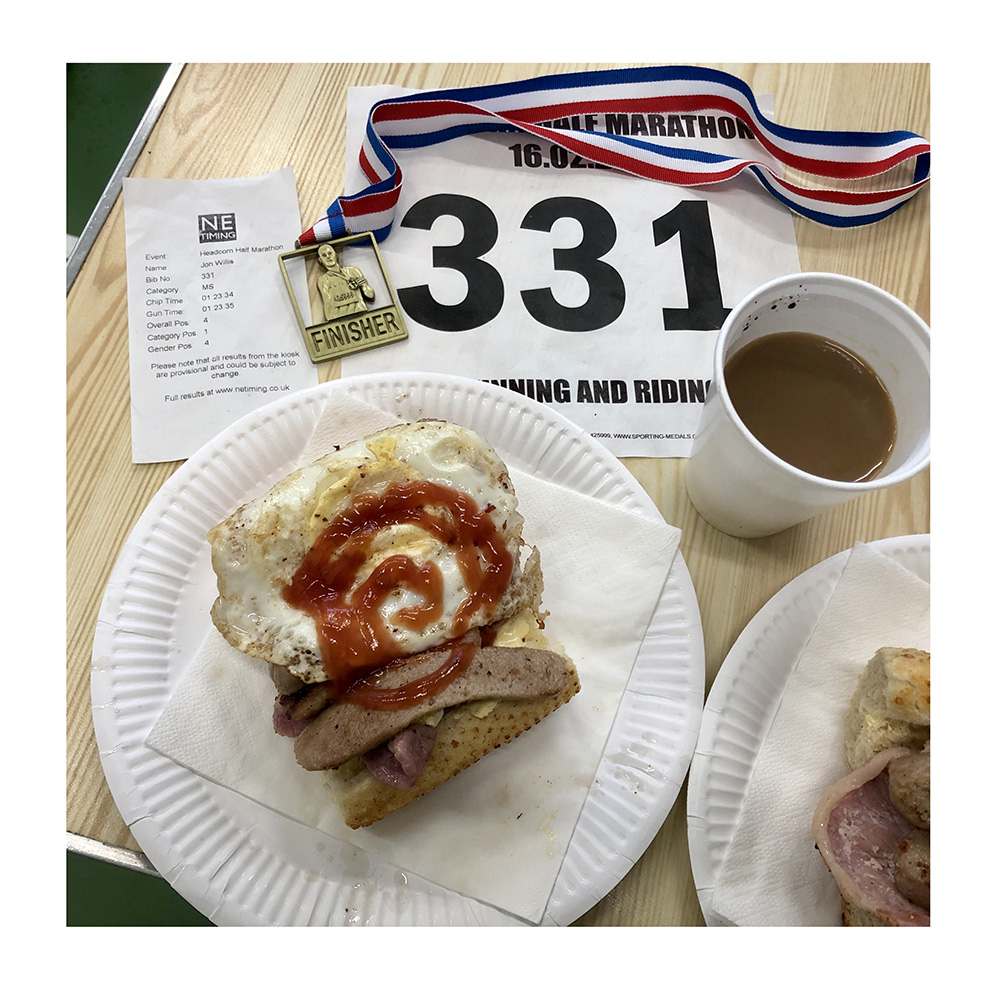 Being a former athlete, I like to have structure in my life. I still keep a training diary and have the training plan pined above my desk at work. I overwrite in red the sessions as a general record and a tool to keep motivated. After all, no athlete likes a blank page in their training dairy. My 12 day trip to Poreč, Croatia, to be part of the DT at the European Cadet and Junior Fencing Championships didn't cause any disruption to the program as feared. As I've written about in another blog, the DT team were all very accommodating and we had a rota so I was able to carry on and complete long runs along the picturesque Croatian coastline.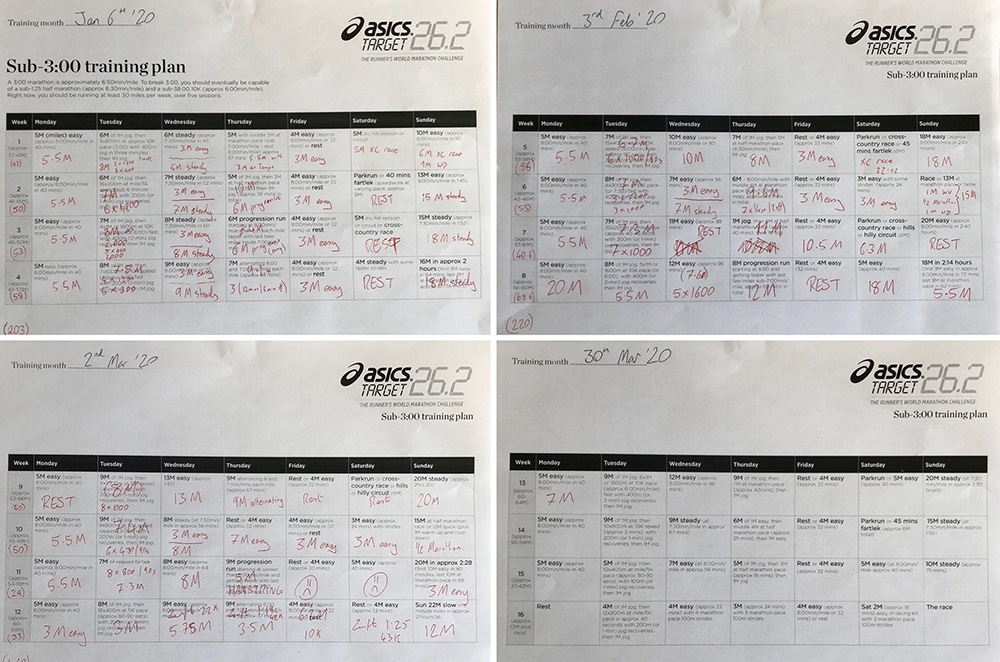 In summary, everything was going very well into month 3. There were rumours with the escalating virus issues and major events had started to be postponed or cancelled but, as athletes all over the world have to do, until the official line came, you carry on as normal. I completed a 20 mile race in week 9 and then a slightly easier week 10 saw it end with another Half Marathon race. The London Marathon was officially postponed on Friday 13th March and the Hampton Court Palace Half Marathon likely to be the last race taking place for a while. I decided to run this one out with a full effort and see where I was at fitness wise. I lined up at the start with 2,886 other hardy soles and set off at 9am on the dot.
I completed the course is another personal best of 1:20:25 finishing 15th overall. This was very pleasing as it was well inside my target of 82 minutes and the time is well under what a sub 3 hr marathon runner should expect.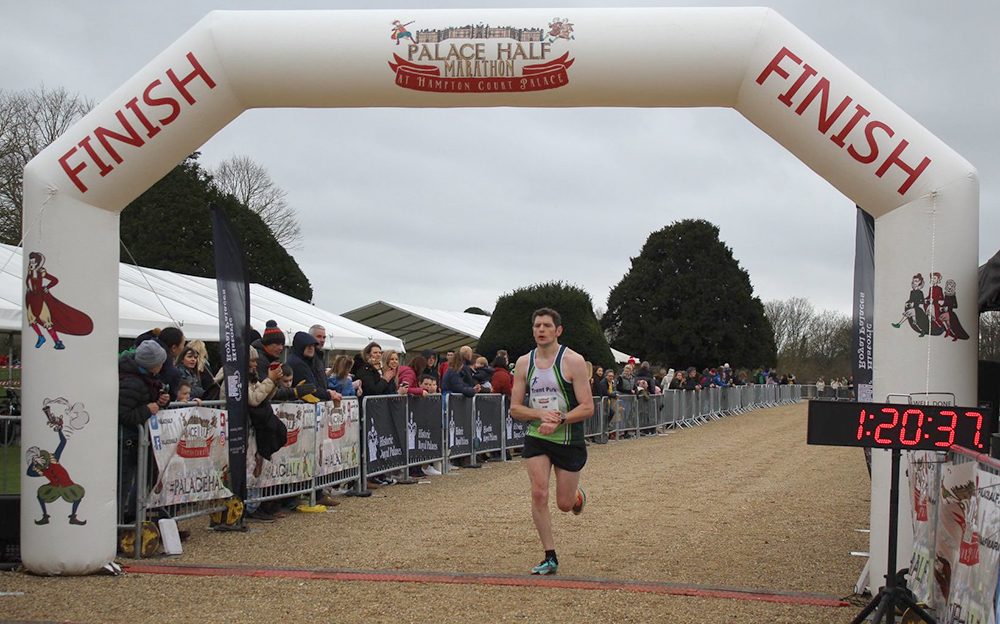 I was a little unsure what to do with my training now. I needn't have worried, 4 days letter I was out on what should have been a 9 mile progress run when I felt my hamstring tighten up 3 miles in. I jogged slowly home and took a few days off. With no marathon to train for and increasingly tightening controls on being able to leave the house I was upset at this set back but saved from the worry and hassle of having to train through an injury in an attempt to keep my mileage up.
A graph produced from my Garmin running app shows the increase in volume from just over 100 miles per month to well over 200 miles per month, that mixed with the half marathon done at 6:09 minute mile pace was probably too much for my old legs! Have noted this for next time.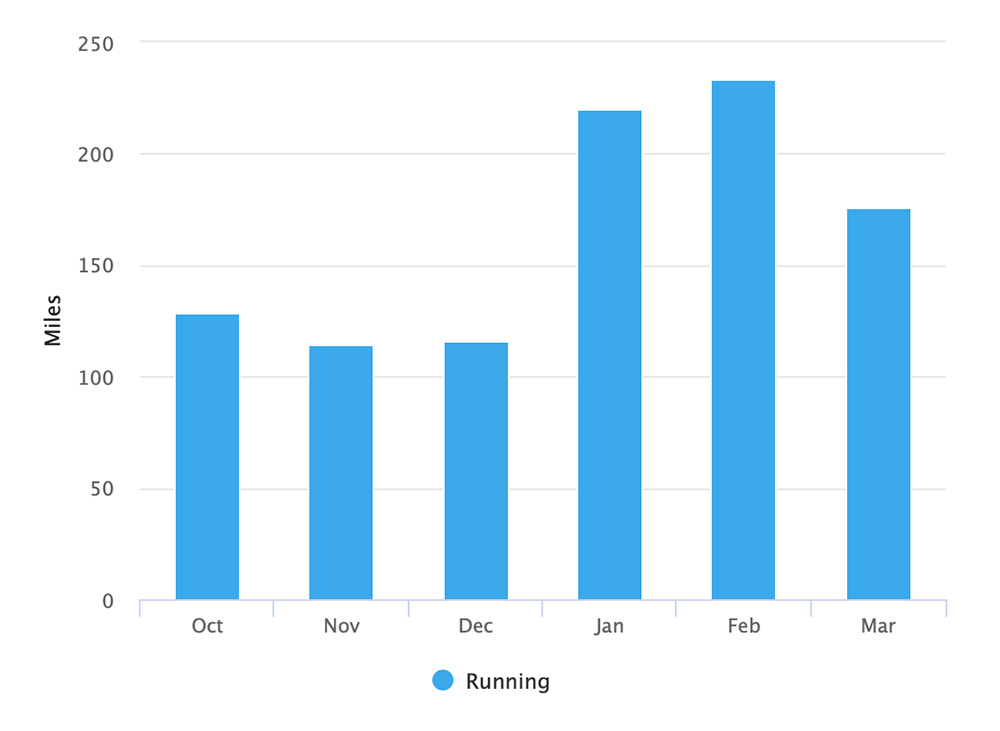 As a side note, how did runners ever train without Garmin watches, the Strava app and iPods? I love to listen to a podcast or audiobook on a long run, it's like my little treat when I'm not running with a group. If you want to connect with me via Strava, please feel free to add me, I'm the Jon Willis in London with a photo of me as a fencer. I tend to be a little mean with my kudos but if I give you some it's because I think you really deserve it.
As I nurse my hamstring back to health, I've dropped the mileage and intensity of the running and discovered the world of virtual cycling on a program called 'Zwift'. I've hooked my bike up to a turbo and in turn to my computer. I can now ride in a very realistic virtual world with my friends and complete strangers alike! It's obviously not as good as the real thing but it's infinitely better than sitting on an exercise bike in the gym. So far I've ridden around London, New York and the made up world of Watopia on virtual group rides with members of my running club. It's a great way to exercise from home and the ideal way to keep fit in the current climate.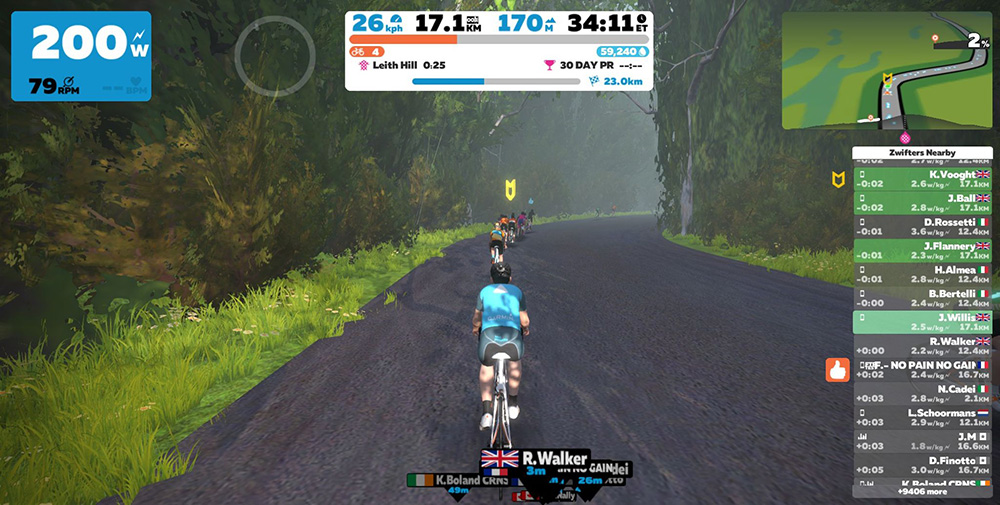 Finally, back to the subject of this blog. I won't be running the London Marathon this year. In all likely hood I'll be busy during October when hopefully the fencing world has return to normal. I will therefore defer my entry to April 2021 and keep my fundraising page open for another year.
With all things being well and with another year of running under my belt I'm going to change my target time. For this year I had a target of sub 3:15, I'm going to change that and go for a target of sub 3hrs in 2021. The directors of Leon Paul want me to run the marathon in full fencing kit… I'm not to sure about that one personally but if anyone wants to make a ridiculously large donation to my sponsorship page I could be persuaded…
Leon Paul are generously donating a Three Weapon Wireless set and a £100 Leon Paul Voucher as prizes for a draw to help raise money. Anyone who sponsors me via my 'gofundme' page and types the word FENCING! in the comment after donating will be entered into the draw which will be done on Wednesday 28th April 2021. You get 1 ticket for every multiple of £5 donated, so if you sponsor me £20 that's 4 tickets! Anyone who has already sponsored me, thank you very much and don't worry, your entries will be carried forward to the draw next year.
GoFundme
https://www.gofundme.com/f/jon039s-campaign-for-welbodi-partnership