Fencing and fashion have often gone together in the past, for instance, just a few years ago Dior made a whole collection based on fencing kit. So, when one of our own James Honeybone was asked not only to walk in London Fashion Week but also to supply fencing kit for the sustainable brand VIN + OMI, we knew that this was different than the rest. VIN + OMI don't just make clothes, they create fashion made from anything recycled in order to show the world that we don't have to create unnecessary waste. In the past they have made clothes from old paint tubes to nettles from HRH Prince Charles estate, and here at Leon Paul we are always looking for new ways we can be more sustainable and environmentally friendly.
James being a fencer and Olympian himself, he already had a lot of old fencing kit lying around that was just gathering dust, and so adding that to some kit here at Leon Paul that was unable to be sold (factory seconds or incorrectly named) the designers got to work creating their masterpiece. A month of hard work from the team at VIN + OMI and it was time for the show, and we finally got to see what had become of our kit.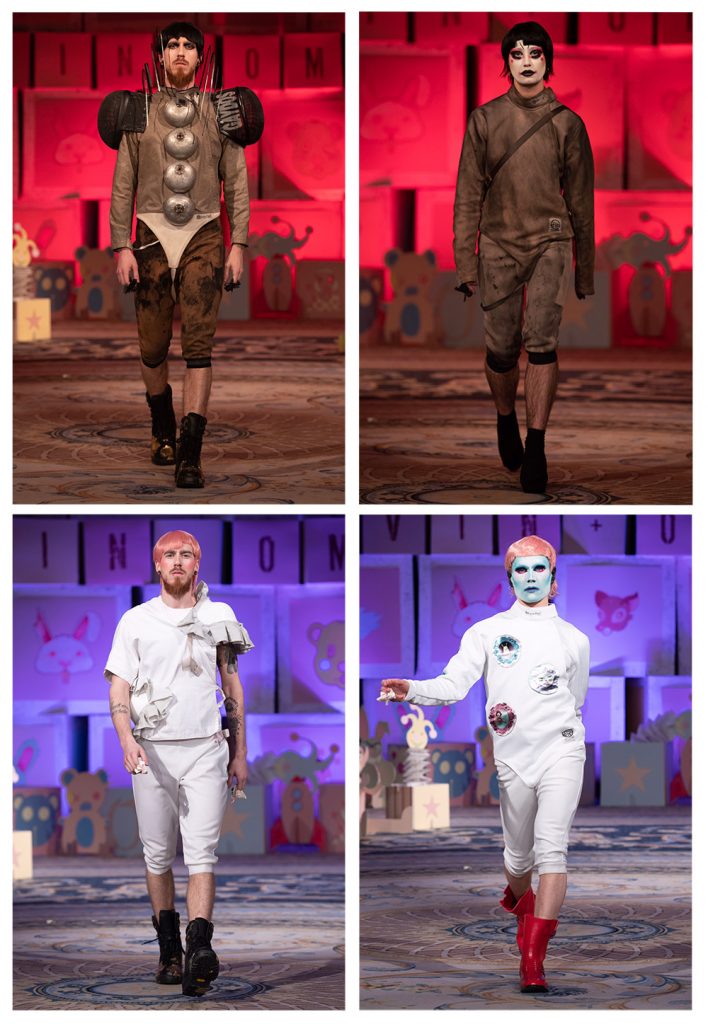 As you can see the fencing kit has been completely transformed into something new and incredibly striking, proving that old can become new once again. As for what has been done with the old fencing kit, just to give some examples:
Broken blades have been heated with blowtorches, then contorted to arc around the shoulders whilst being attached to a metal plate on the back of a Foil lame
The Foil lame became an inner waistcoat to a Sabre lame, which was then pierced through the back and shoulders by the broken blades
Epee guards were modified and then attached down the front of the Sabre lame to be a shocking centrepiece
Two masks had their bibs, inner padding and fittings removed and were then carefully tailored and fixed to the Sabre lame to become fitted shoulder pads
Multiple pairs of breeches and jackets were tailored, dyed and customised using many different methods
Two chest plates have been combined with frilled bits of lame material to create a shoulder pad and side panel incorporated to a plastron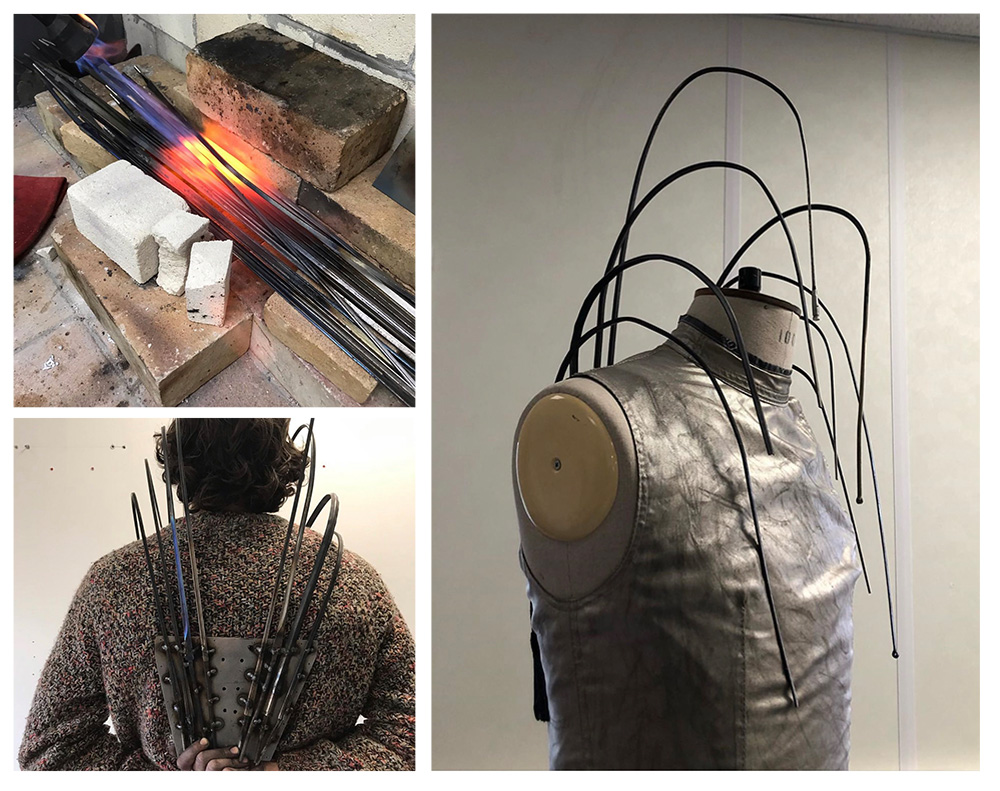 We love how the clothing turned out, it's a truly unique and new way of looking at fencing kit, and a great way of promoting sustainability within fashion.
Thank you to James who donated his fencing kit and Team GB clothes, and a huge thank you to VIN + OMI, we are so proud to have been able to collaborate with such an influential brand.
If you would like to see more of VIN + OMI's work then you can find it here: www.vinandomi.com