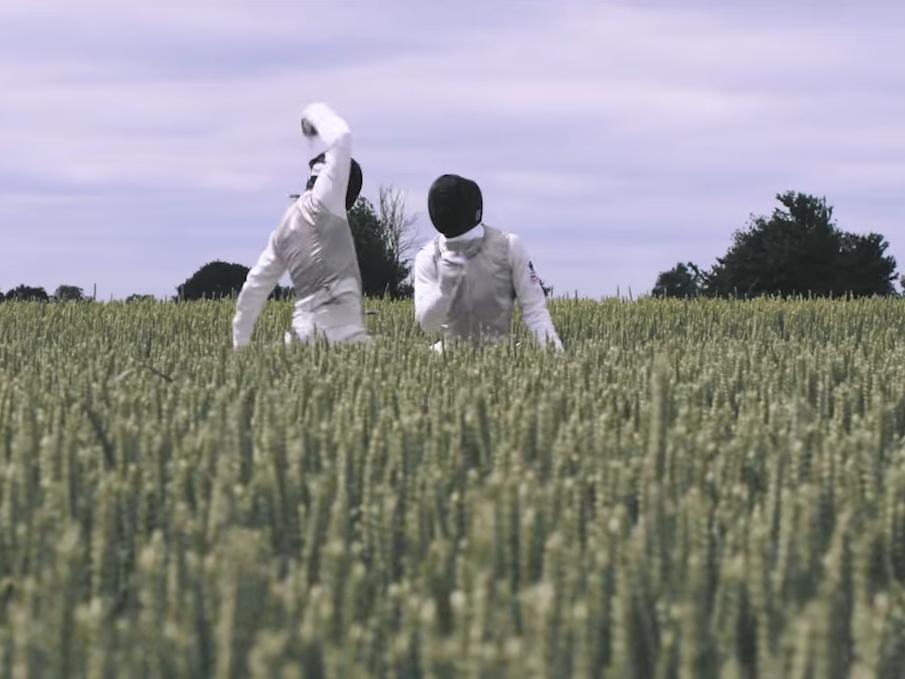 You may have heard of our revolutionary
wireless fencing system
(and enjoyed
our video
), but have you ever tried it? Luckily, there's the fencing community if you haven't. Our collegues from
Leon Paul France
tracked down a coach who, after more than two years of use, is able to provide a long-term insight into the practical benefits of our
wireless system
, so we've decided to share the
interview they did with French coach Thierry Tomine
with you.
Daily wireless fencing routine with coach Thierry Thomine
by Gautier (Leon Paul France) (translation: Johanna, Leon Paul London)
Wireless fencing is not a dream anymore – it's a reality! There are more and more fencing coaches who have decided to go for it and to (quite literally) cut the cord. One of them is Thierry Tomine, headcoach at the French club Escrime Rennes Métropole.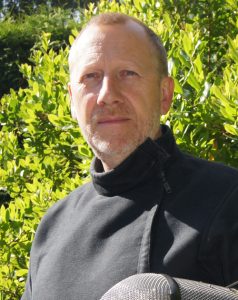 For more than two years now Thierry has been using wireless fencing sets, which he's taking pretty much everywhere with him to teach foil and epee . Here's his experience.
Hello, who are you and what do you do?
I am a fencing coach at the fencing club "Rennes metropole". Every week I give fencing classes for a learned audience (or even for top fencers!), but also for schools. I have to teach in different locations with different set-ups. Some fencing halls will have fixed wired systems, others won't. Moreover, I am regularly visiting about a dozen schools in order to introduce kids to fencing. When I am on the move, I always take my equipment for electric fencing with me, because I need it for the daily sessions with my regular students. Wireless fencing also gives us the possibility to set up an additional fencing piste in our training hall without any problems.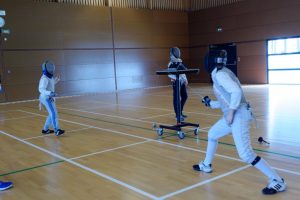 How long have you been using the Leon Paul wireless fencing system? How has your approach to electric fencing evolved over time?
I've been using Leon Paul's wireless fencing system for more than two years. I tested it, and never looked back. Before that, I had been using a traditional wired fencing system with spools. With the old system, it took me 15 minutes to set up five pistes. Now, everything's ready within two minutes. But the wireless fencing set does more than just save time: it is also easier to handle and to operate. No need to bend over or get down on your knees and get up again, like with the old system. Without mentioning that wireless fencing definitely gives our sport a touch of modernity.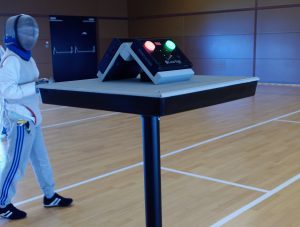 Any tips for future owners or potential buyers?
You have to keep a couple of things in mind, the most important one being that you absolutely have to calibrate your weapons properly. At first, fencers might act a bit randomly, but once you've gotten the hang of the wireless system, it works like a charm. Also, your equipment needs to be in good condition. For instance, poor quality body wires or badly assembled weapons could prevent the system from working. Give it a try. Wireless fencing is easier, faster to setup, more practical, more fun, and innovating – you won't be disappointed.
Join the revolution, like Thierry Tomine!
You want to read this interview in the original French?
Voilà, here you go.