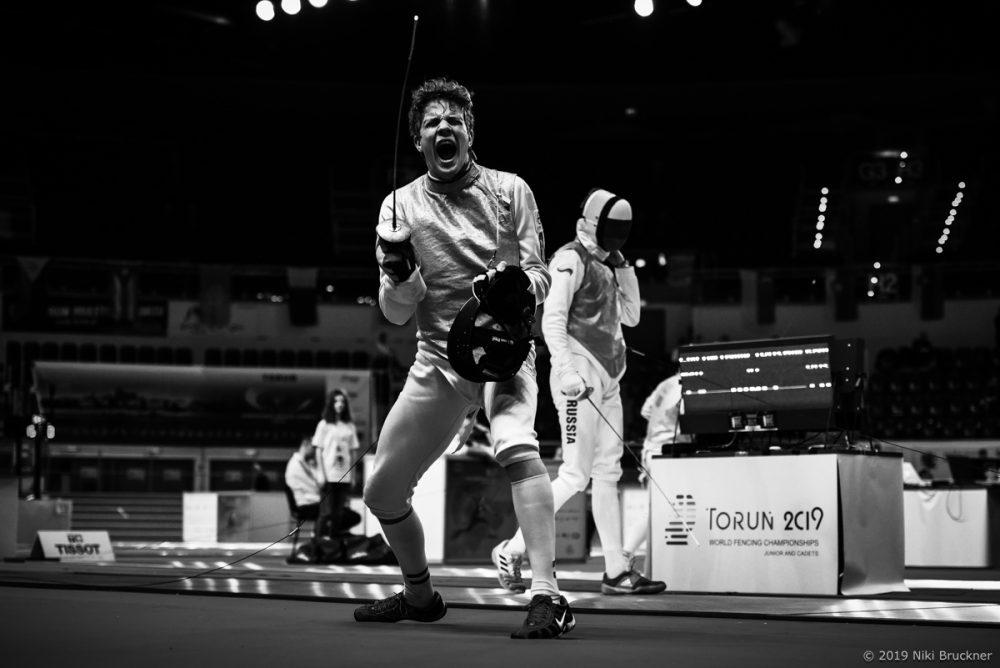 Let me introduce myself. I am Daniël Giacon, a 19-year-old Dutch foilist. When I was a little kid every branch or stick I found I'd use it as a sword. At the age of 5 someone suggested my parents to see if fencing would be a suitable sport for me. That person was right: I fell in love with the foil immediately.
My first big foreign youth competition was the CEP Marathon in Paris in 2012. I clearly remember me sitting on the stairs in that enormous hall. I was so impressed by all those boys from all these different countries. Every participant receives a mask sticker with their name and country. For months I left this sticker on my mask. I was so proud that I had participated in one of the most important European youth tournaments.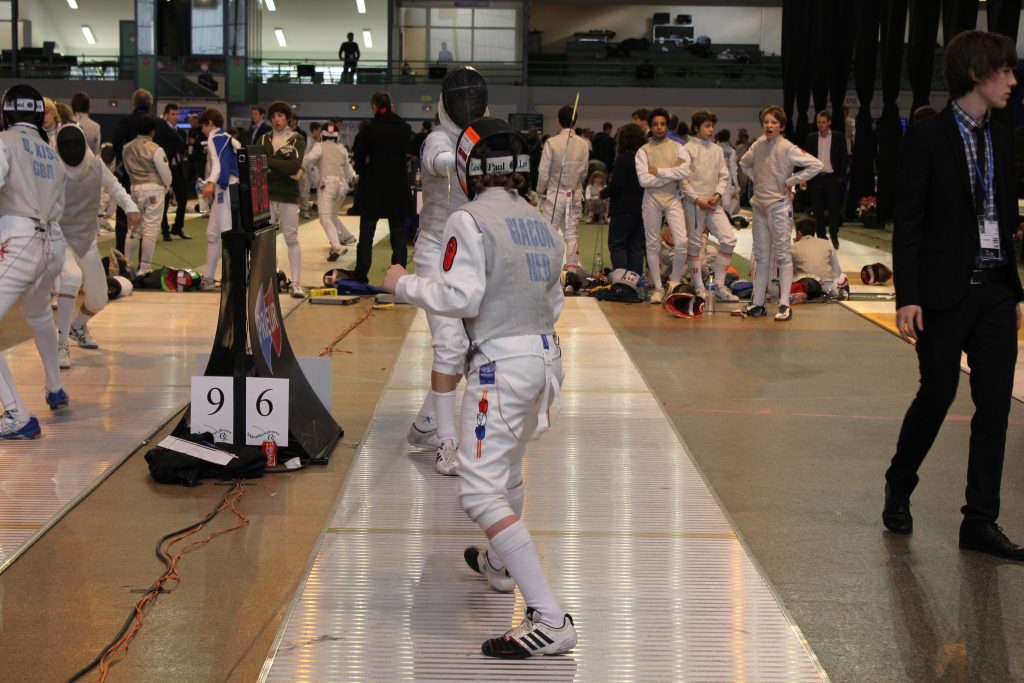 Two days before my 13th birthday I competed in the first ECC tournament in Halle (Germany) and now we are a couple of weeks before my last Junior World Cup in Barcelona. Time has flown by!
Since January 2017 I am a member of the Dutch Senior team, so in my last Cadet year I participated in 3 World Championships: Cadets, Juniors and Seniors.
In season 2018/2019, after I graduated from high school, I took a gap year. The Netherlands has a small fencing community, so I spread my wings and trained in Denmark, Germany and Italy and participated in a lot of tournaments, both Junior and Senior. I used my gap year to play against many strong fencers abroad.
This year I started a new study and it is more difficult to combine University with Junior and Senior tournaments. Furthermore, there is always a financial issue as in the Netherlands we have to organize and pay all costs for tournaments ourselves (including hotel, travel costs and an allowance for our coach). In September I made a schedule with my trainer Daniël Nivard. The outcome was that I had to skip some Junior World Cups and concentrate more on the Senior World Cups and Grand Prix in Europe. The most important goal this season is closing the gap between the Juniors and Seniors and I think I am on the right track.
For me it's a great experience to compete with the Seniors. I feel less pressure too. I know I am one of the youngsters, so there's really nothing to lose. I learn a lot from every bout, because these Senior guys have a lot more experience than I do. On the other hand, in the Junior competitions I know almost all the players and they know me too. This makes some of the bouts pretty tough, but on the other hand sometimes a bit predictable, because we both know each other so well.
The Junior and Senior tournaments are all in the same period and switching from Junior to Senior tournaments goes automatically. For me it's no big deal to swap between these two levels, because the best Juniors are competing at Senior level too. In the end I think you just need to be in it and not think about it too much. It always needs to come naturally, I think. Prior to the tournaments I try to empty my head, concentrate on my music and have a good warming up. That works for me.
Since childhood I always try to be the best at something I do. That hasn't changed over the years. I am still aiming for the top. The way of getting there can be bothersome and tough, but I am enjoying every single step of the journey. After all these years fencing is still my passion and I am ready for the Seniors!