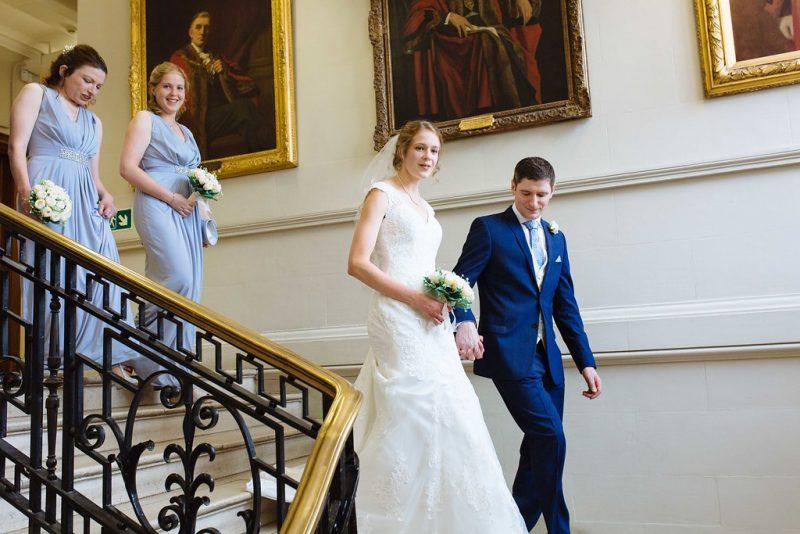 December 2016, Emily & I were chasing the Northern Lights on a holiday in Iceland when I asked her to marry me. While the aurora borealis might have escaped us, she said yes. We had to wait to set the date, I didn't want any clashes with the European or World Championships but following the publication of the international fencing calendar a suitable date was found and the challenge of finding a venue was next. 'Why don't you use the Leon Paul Fencing Centre?' suggested Alex Paul. 'Great idea' added Ben Paul 'This way, I don't have to travel far to attend your wedding'. 'GREAT' I thought, Emily however, took a little persuading that holding our wedding reception in Leon Paul Fencing Centre was a good idea. Eventually she agreed as I promised to take care of all the logistics, all she had to do was turn up on the day. The big day finally arrived, and I am pleased to say Emily kept her end of the bargain and turned up. I would like to say I was super cool and not scared or nervous but fencing World Cup finals are a walk in the park compared to getting married.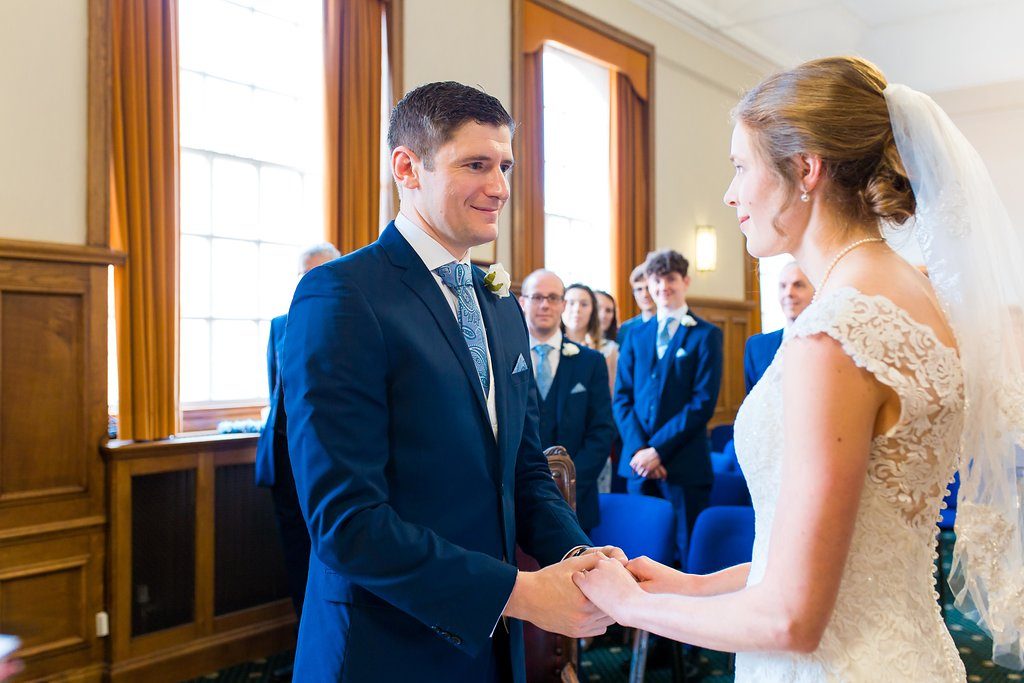 I managed to say all the right things in the right places and at 2:30pm on 23rd June 2018 at Hendon Town Hall I married Emily in a simple ceremony with a few close friends and family.

Being a former fencer and with pretty much all of my friends being connected to fencing there was always going to be a fencing theme to the party. The idea was to turn the centre from a fencing training venue to mirror a World Championships style finals venue with long tables representing pistes and the head time being the finals piste in the middle. It took 2 days and a lot of help to transform the Leon Paul Fencing Centre into the perfect wedding venue for a former fencer. Each quarter was colour themed and of course, every table had LED piste lighting.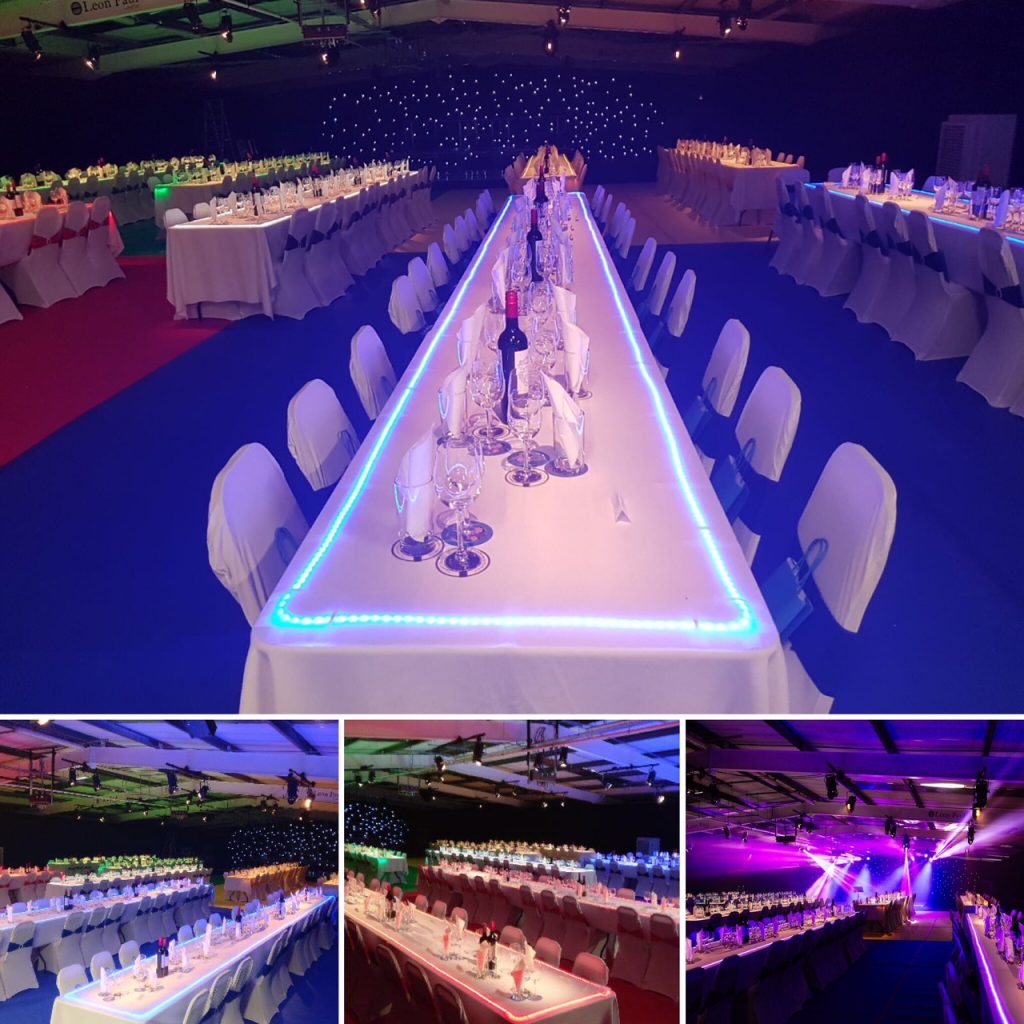 About 220 guests came to the reception to help us celebrate. I'm not sure what the non-fencers at the party thought about it all but everyone seemed to have a good time.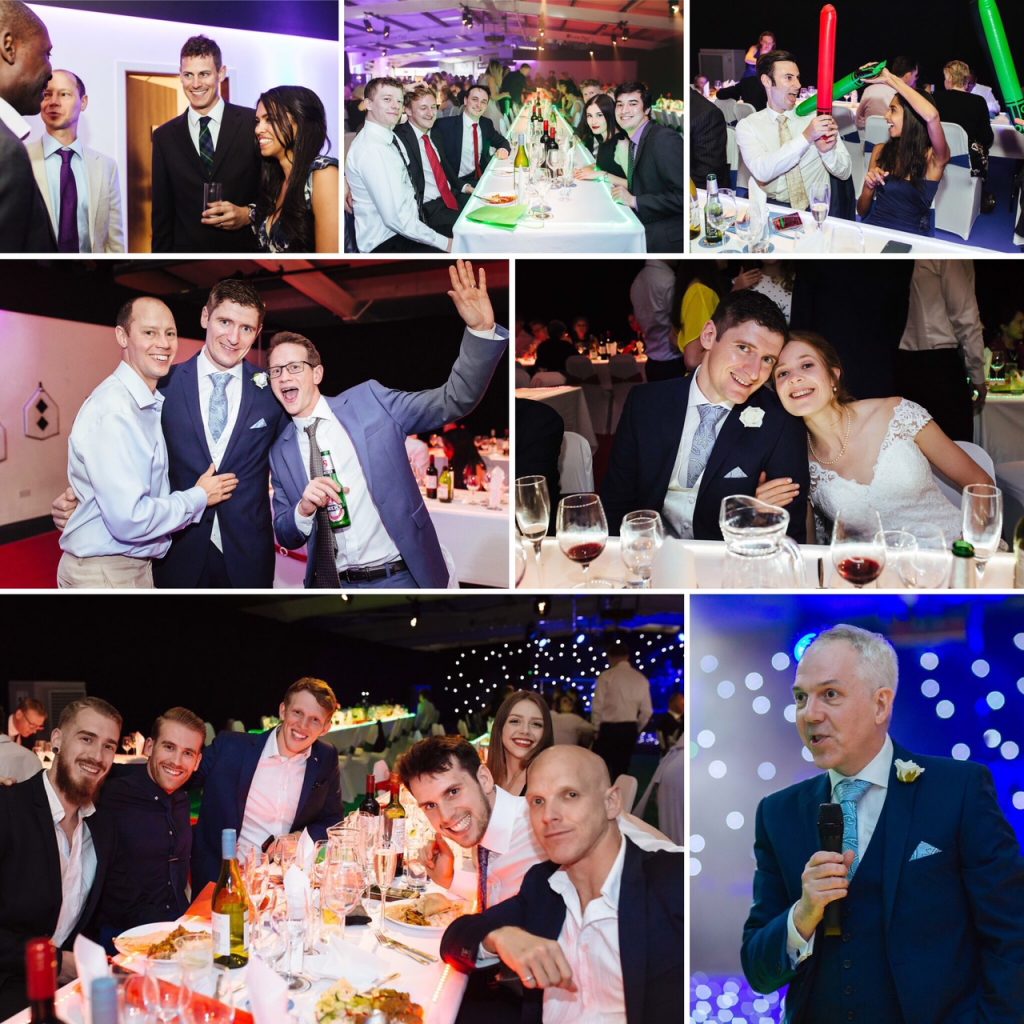 Following a curry buffet, the speeches and far too many jokes at the expense of the Groom, it was time to for the band to start playing and our first dance. We managed about 30 seconds before our friends rushed to dance floor to save us!
I need to thank lots of people for helping make our special day possible. Leon Paul for letting me use the Leon Paul Fencing Centre and the army of friends and co-workers who helped set the venue up and then dig-rig on the Monday. Mark Strange who helped with all the lighting and of course everyone who came to share our special day.