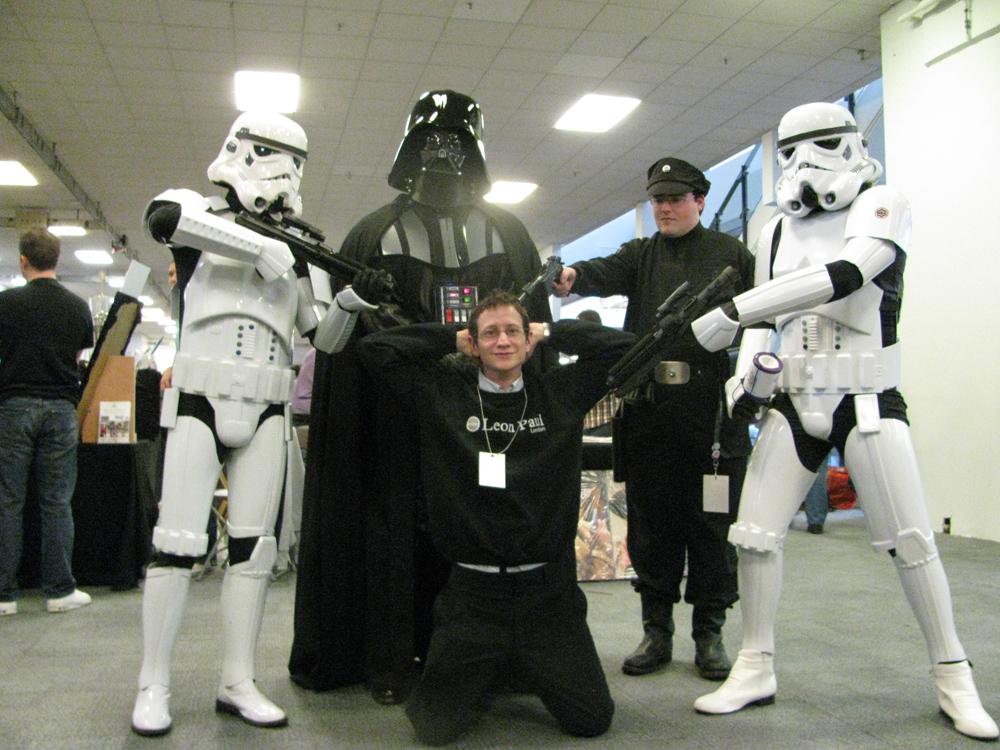 By Ben Paul.
14 years ago I got a call from Darth Vader asking me to work on a James Bond film… Well actually it was the fencer and sword master Bob Anderson who learned to fence from my great grandfather Leon Paul. Bob was the fencer in the Darth Vader suits in the Star Wars film and taught the actors to fence.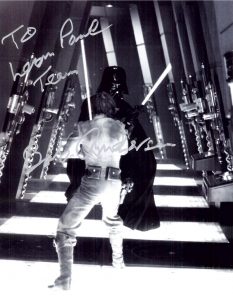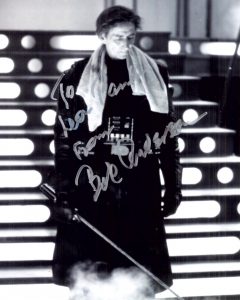 You can find out loads about him here if you are interested.
https://en.wikipedia.org/wiki/Bob_Anderson_(fencer)
He was also the British Olympic head coach when my father fenced. I asked my father what it would be like to work for Bob. He told me as much as he could but also a secret that I will share with you now. The scandal was called "The Profiterole mole". The story goes that before the world champs in 1977 the last year I fenced internationally, Bob wanted to build team morale and felt that some members of the fencing team lacked discipline and a good team get together would be just what was needed. So the team gathered at a restaurant and had a big sit down meal. Bob sat at the head of the table and my father Barry was relegated to the other end. During the meal some members of the Foil team were getting a bit restless and so a small game started at the "bad" end of the table. A classic game played by 5 year old children where you put food on the end of a spoon and hit the other end to make a rudimentary catapult. Some peas became the ammo of choice and the game continued on through to dessert. A large bowl of Profiteroles came….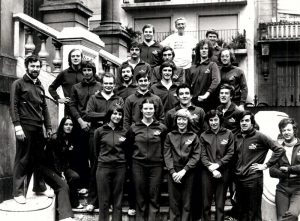 My father then had the Worst idea since a British Prime Minister said "Let's have one of these referendum things it is bound to help my popularity." He loaded up the desert and hammered on the spoon. The Chocolate and cream filled ball went flying and hit Bob in the face. Bob went crazy and shouted that this was exactly the kind of ill-discipline that would stop the team from achieving success and demanded to know who had thrown the food. In a reverse Spartacus moment everyone stayed quiet and the team decided not to tell on my father and they kept the secret up until now…. Sorry Dad. Luckily though because of that the Team bonding exercise kind of worked. My Dad started to act more like his age and the Foil team went on to better results. Bob however hated profiteroles ever since. So I decided that at no point while working for Bob would I order any desserts. I learned over the coming months the film industry is a strange beast full of strange rituals and even stranger people. So here is what I learned:
If you drive around the set in a golf cart everyone treats you like royalty. Steel a golf cart if you can.
If you are going to be nice to anyone be nice to the catering team as they can get you all the free food and drink in the world.
Do not try to do anything helpful outside your job description, because if you do then inevitably someone will think that you are trying to steal their job and they will start hating you. The film industry seems to be full of people trying to climb a very thin extremely greasy ladder and the fastest way to the top is to take other people's work.
If you are going to fire an Aston Martin 40 feet from a cannon you need to build around 150 large boxes to make it land safely. 50 makes an expensive mistake.
Lastly and the single most important thing that I was told but still have not managed to put into practice all the time….. Bob's wisest words not just to succeed in the film industry as a stunt master but to practice for life were:
"If you don't have anything nice to say about anyone don't say anything."
People always pass on stories or news and so when you say something bad about someone it always gets back to them. So better to say nothing, unless of course you are on the forum online and using an anonymous name in which case .....
You can see some of Bob's films here including my favorite from the Princess Bride:
https://www.youtube.com/watch?v=URuzSAEAQac