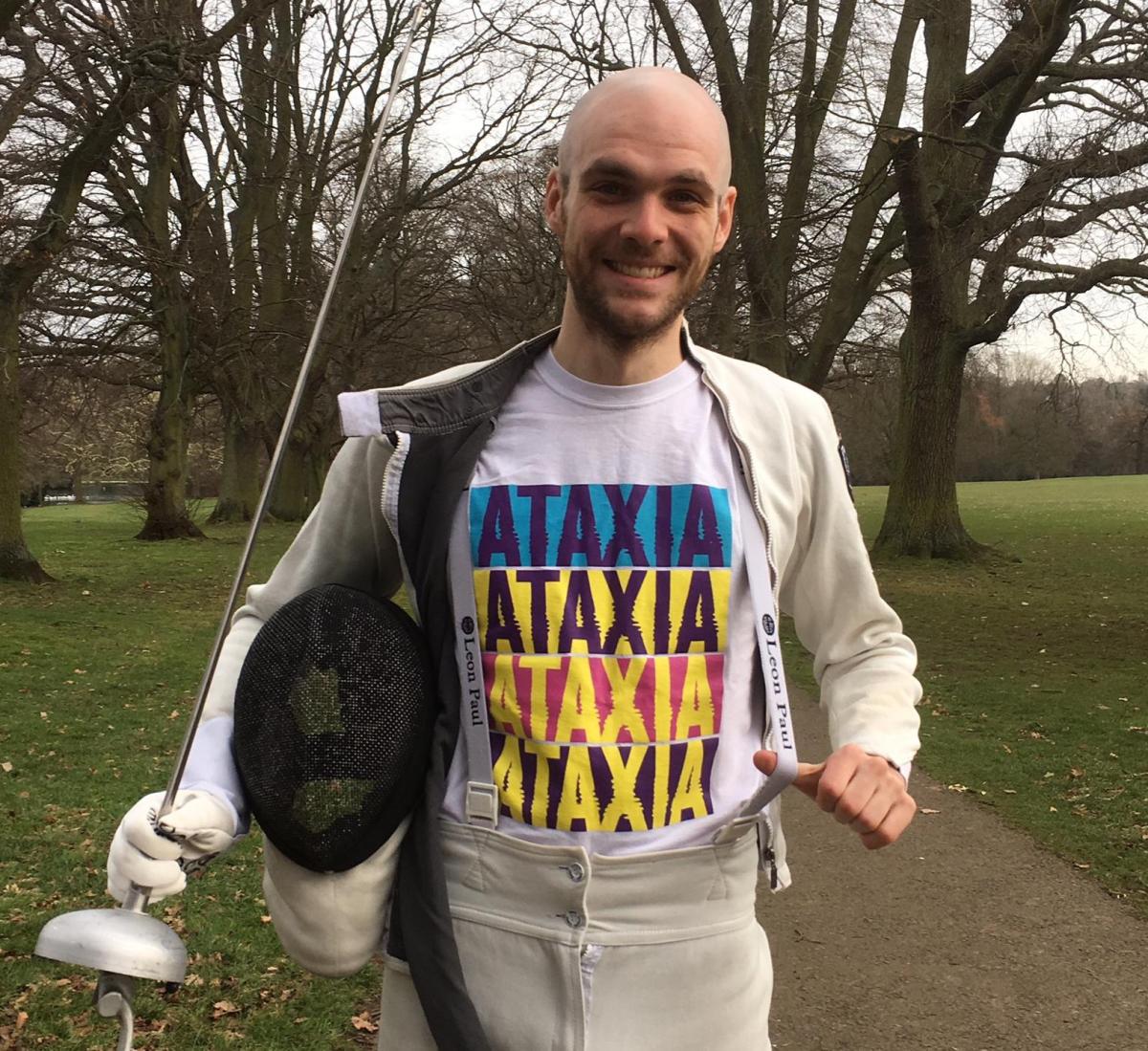 Who would be mad enough to run a marathon in fencing kit? Max Titmuss (a  fencer we spotted quite often in the Leon Paul Fencing Centre), apparently. On 1 May 2019, he will be running a full 42km marathon on the Great Wall of China in his Leon Paul Apex fencing kit for charity. Raising money for Ataxia UK, he hopes that something good will come out of this somewhat daft idea.
Want to know more (and maybe even support his charity run?)
Here's the backstory.
My Charity-Marathon in Fencing Kit
by Max Titmuss
One evening in a dank, seedy, liquor-soaked Beijing boozer, I talked myself into something daft.
Across the table sat my friend, boasting of his recent marathon triumph. To try and deflate him a bit I claimed that running a marathon was 'easy' and 'for wimps'. I may have even said 'anyone can do it - I could probably do it in my fencing kit'. Instantly seeing I was full of it, he called my bluff: there was a marathon just on the horizon, "why don't you run it with me?", he asked.
"It's in May and it's on the Great Wall," he continued. Sheepishly I asked: "On the Great Wall? Isn't that really hilly?", hoping he would tell me it was on a different, flatter, but nonetheless-still-pretty-great wall somewhere else in China. "Yes, that's the one. Would you like to sign up now online?"
And so here I am, destined to run a marathon (which I have never done) on the Great Wall of China (which is quite long and hilly) in my fencing kit (just daft).
Yet with your help, dear readers of the Leon Paul blog, I am hoping to turn this uncomfortable experience into something worthwhile: to help a charity which does valuable work for people suffering from the neurological condition Ataxia.
The Kit
I will be wearing my Leon Paul Apex jacket and breeches. Initially I thought of wearing a full kit, but given that it is likely to be in the mid-20s I decided against it, even if it provides less protection against marauding Mongols.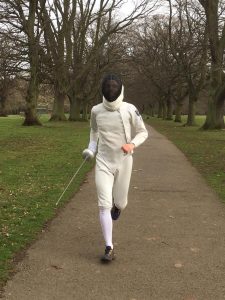 A first training test run? ;) (Picture © Max Titmuss)
The charity - and why Leon Paul supports that project

Max is running the Great Wall Marathon in order to raise funds for Ataxia UK ,  and there is a touching personal story behind it:  As Max explains on his justgiving page, Ataxia - a progressive neurological condition - took the life of his cousin, Alice, when she was only 2 years old and now affects her father, Max's uncle George. Ataxia UK helps provide assistance for those who have the condition and provides research money for potential treatments and cures.
Ataxia is a degenerative disease of the nervous system. Many symptoms of Ataxia can mimic those of being drunk – slurred speech, stumbling, falling, and incoordination. All are related to degeneration of the part of the brain, called the cerebellum, that is responsible for coordinating movement. Ataxia is a disease that affects people of all ages. Age of symptom-onset can vary widely, from childhood to late-adulthood. Complications from the disease are serious, oftentimes debilitating, and can be life-shortening.
What happened to Max's cousin Alice is a sad example - here are his words: "Alice was born on bonfire night in 1993 and the event was celebrated with firework displays across the country. She was the youngest of her grandparents' seven grandchildren and was a gentle, unassuming little girl who enjoyed all the noise and activity surrounding her as she took her place in the large extended family. Ataxia began to affect her when she was 18 months old. One of the effects of Ataxia is sight loss and Alice became blind and gradually regressed to being like an infant again, dying a year later".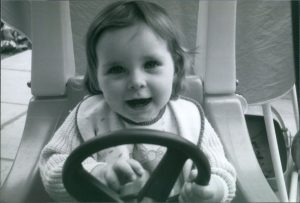 Alice Butler (Picture © Max Titmuss)
Many people are not aware of the condition, but it deeply affects the lives of those who have it and those close to them. Through this fundraising we can help both raise awareness of the condition and provide help for those affected by it - a good cause Leon Paul is more than happy to support, by having Max share his story here on our blog and by linking his fundraising page on justgiving.com for you, dear readers.
Max says: "I would be forever grateful if you could donate to this page. Whatever you feel you can afford would mean the world to me."
If you want to follow Max's charity run, we recommend you keep an eye on Max's justgiving page... and this space as well as our Facebook page, since Max has promised to update us about his training and, obviously, the big event itself.