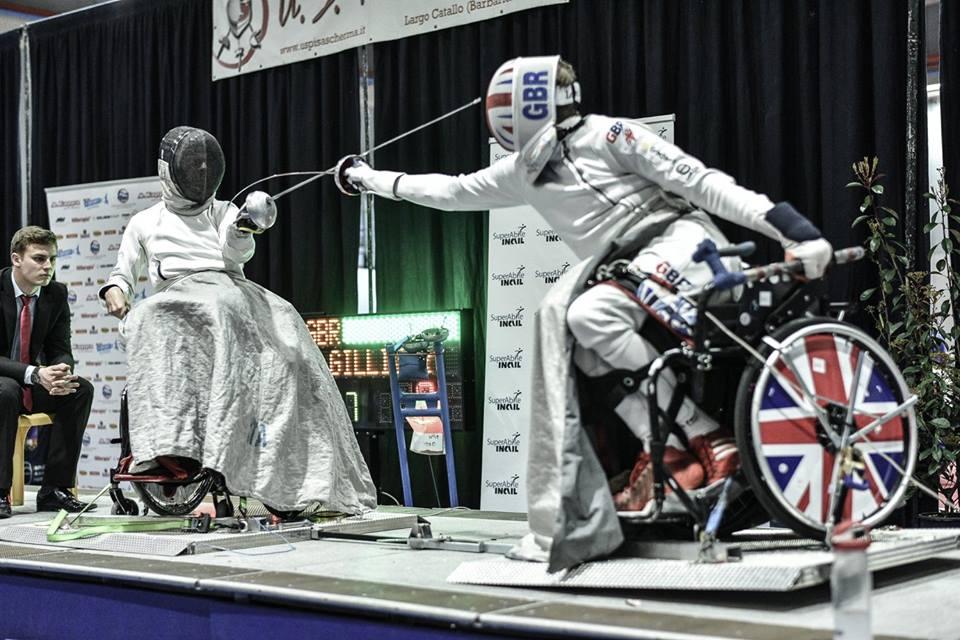 The 2018 season started with the IWAS World cup in Eger, Hungary running from 15th-19th February and although this event was a familiar season opener, there was to be a trial of new rules throughout this event and also at the next World cup in Pisa and It is safe to say that even though the proposed new sabre distance proved unpopular with many, it certainly encouraged some interesting conversations! The sporting body had decided to trial a new Sabre distance, bringing it in closer, more akin to Foil and as a long reach fencer I struggled with this, having trained throughout the 2017 season at the longer distance and although I had some good matches throughout the competition, my final place of 11th was as I had expected.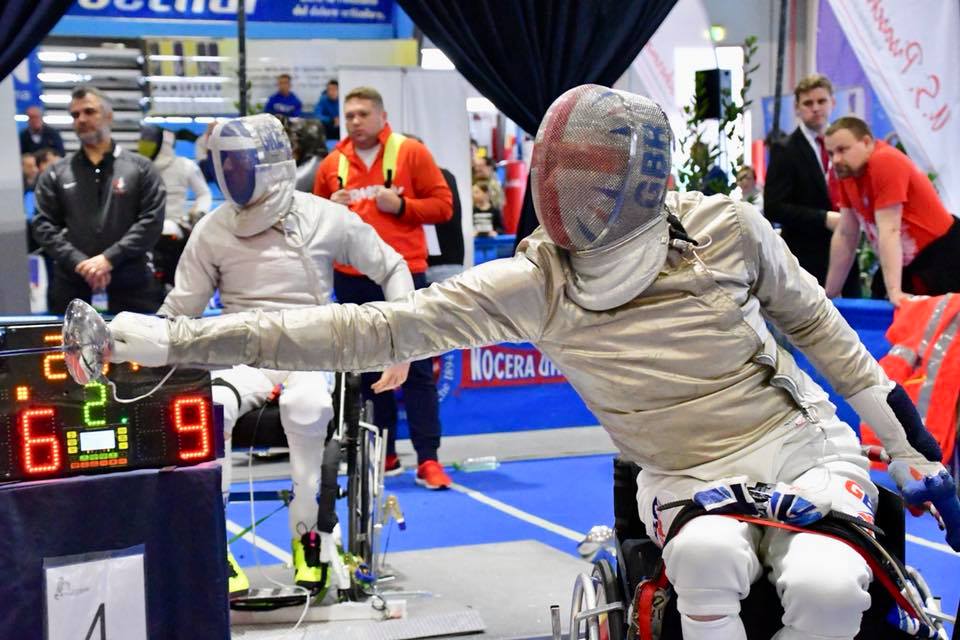 Epee day followed and it was good to get back to competitive fencing in this weapon after the season break. I had some really encouraging bouts for the first event of the year but didn't feel I was fencing at my best and went out in the semi-finals to Yusapov RUS 14-15. Although my fencing had felt a little off, it was good to start the season with a Bronze and a podium for GB. I also competed in the Foil Team event at Eger and having rarely fenced Foil since the previous year, I was encouraged to find that I had not dropped back as far as I had expected. We had good results and worked well as a team, which shows exciting potential for the future! A new rule change means that fencers can now compete in all three weapons if they choose, but for me, I will continue to keep my training focus on epee.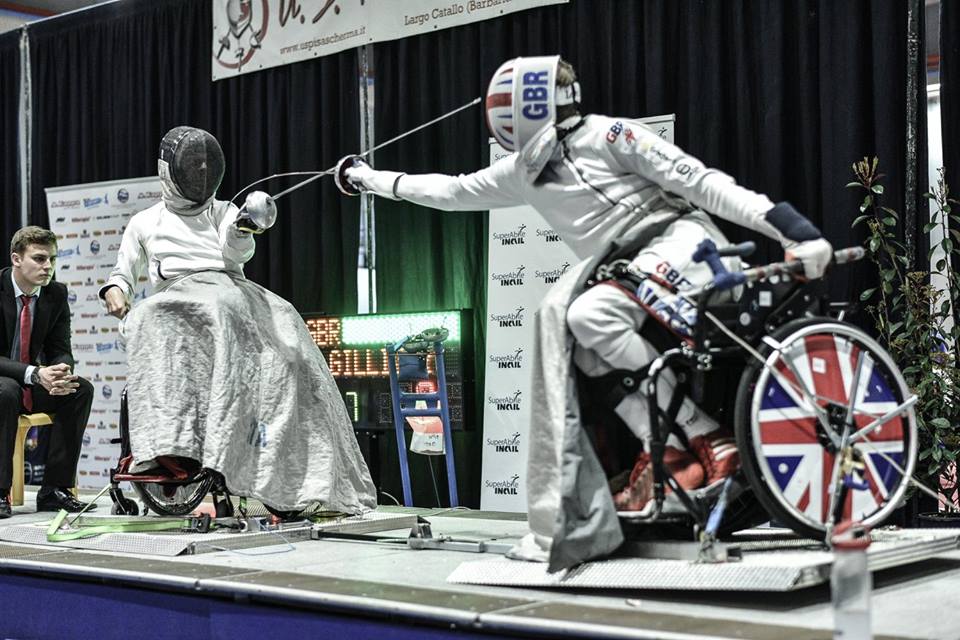 Only a few weeks later and another World Cup, this time in Pisa, Italy. I started well on Epee day, progressing through the poules and DE's until the semi-final set me against world No2 Shaburov RUS, I stayed in control and finished the match 15-10. The final set me against Betti ITA, I struggled from the start of the match with hits going point for point, until I altered my tactics and finished with a 5 hit streak, winning the match and taking my 10th World Cup gold medal! Next day and again, Sabre was to be fenced at the new shorter distance and although I was still struggling to adjust to this, I feel I fenced well and finished in the last 8.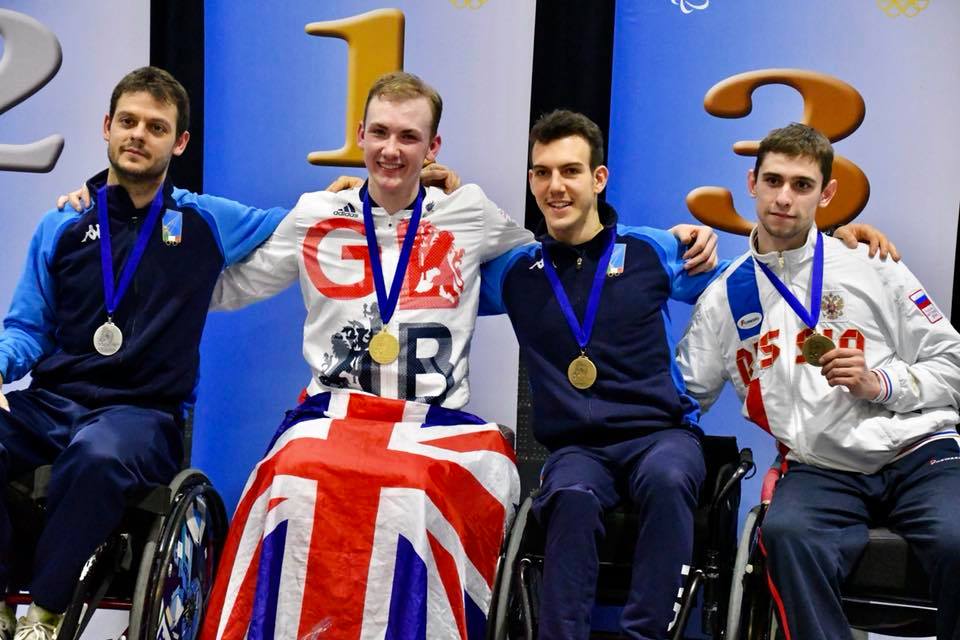 To close on some more great news, At the start of the year I was announced as the winner of the 2017 World Cup Series, It was fantastic to receive this Award which meant, even more, knowing that it was the 3rd time that I have received this accolade, having held my World No1 ranking since 2015. Looking ahead to the future, my next World Cup is not until July in Poland, which means I have a larger, heavier training block culminating in a training camp in Ukraine before flying to Poland. Piers Gilliver (Photos: Federazione Italiana Scherma
, Yuka Fujita)