We pride ourselves in always pushing the sport of fencing forwards and at the 2017 World Championships in Leipzig we wanted to show something really special. Ben calls it the moonshot piste, something that can once again transform the presentation of the sport. It is not until you see the piste in person that you can appreciate how totally awesome it is.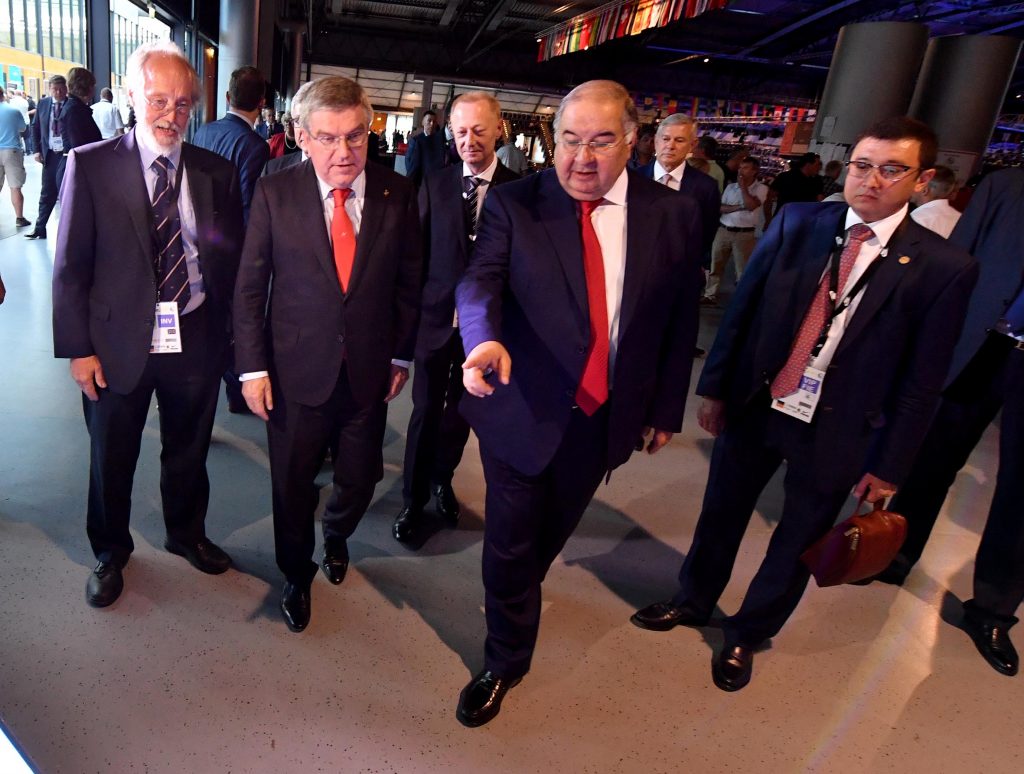 The FIE president Alisher Usmanov has been constantly pushing for improvements in the way that fencing is presented with the focus on better engagement of audiences through provision of world class presentation and information. Leon Paul created the lighting system for the Olympics in London 2012 which was hailed by many as some of the best visual presentation of any global sports event. It helped fencing get more press coverage and air time than any Olympics previously.

Since then we have been looking for a new way to take things to the FIE and together with the FIE we have developed a concept piste that Mr Usmanov was delighted to show Thomas Bach the head of the International Olympic Committee.
Bach is an old friend of Barry Paul as they both competed in Foil at an Olympic level for many years together.
To create the concept piste we have partnered with ASB Glassfloor who are the creators of the most advanced sports flooring in the world. They were the first company to build a glass squash court and single handedly changed a sport that had previously been impossible to televise.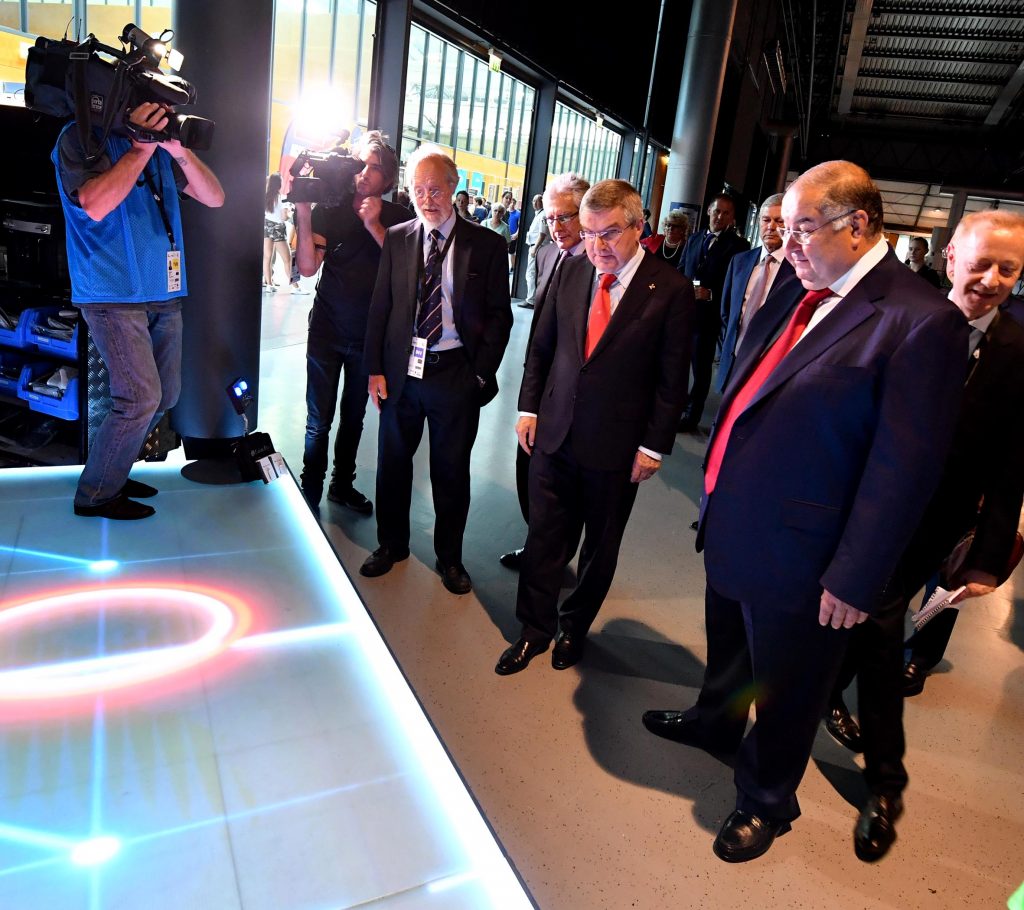 After They had enjoyed the show put on by the piste they climbed onto the piste and out of the crowd to discuss its potential with Barry Paul. They were both very excited by the technology and the opportunity to improve the sport.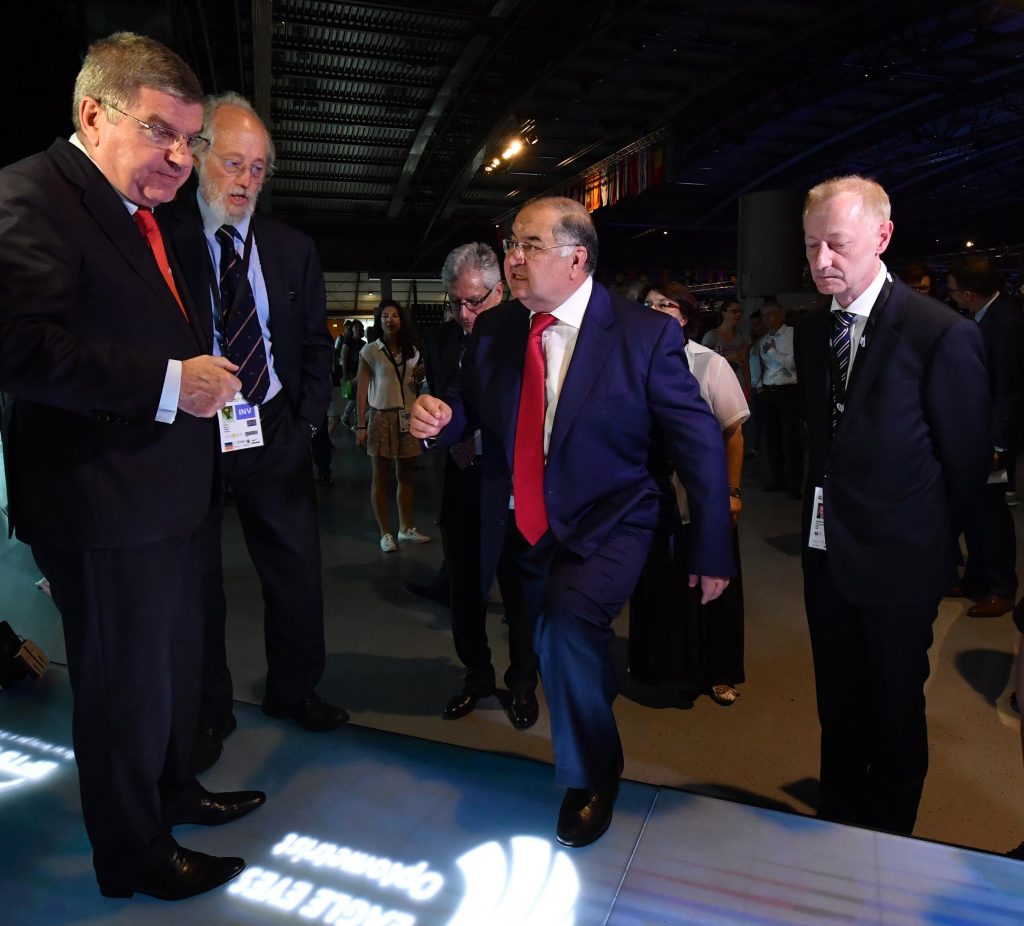 The piste features 675,000 Full colour LED's and the technology has been used by the likes of Nike and other global brands. It is a CE approved sports surface meaning it has the perfect grip for sports such as fencing and it also features 50% shock absorption making it more gentle on the athletes than a traditional aluminium piste.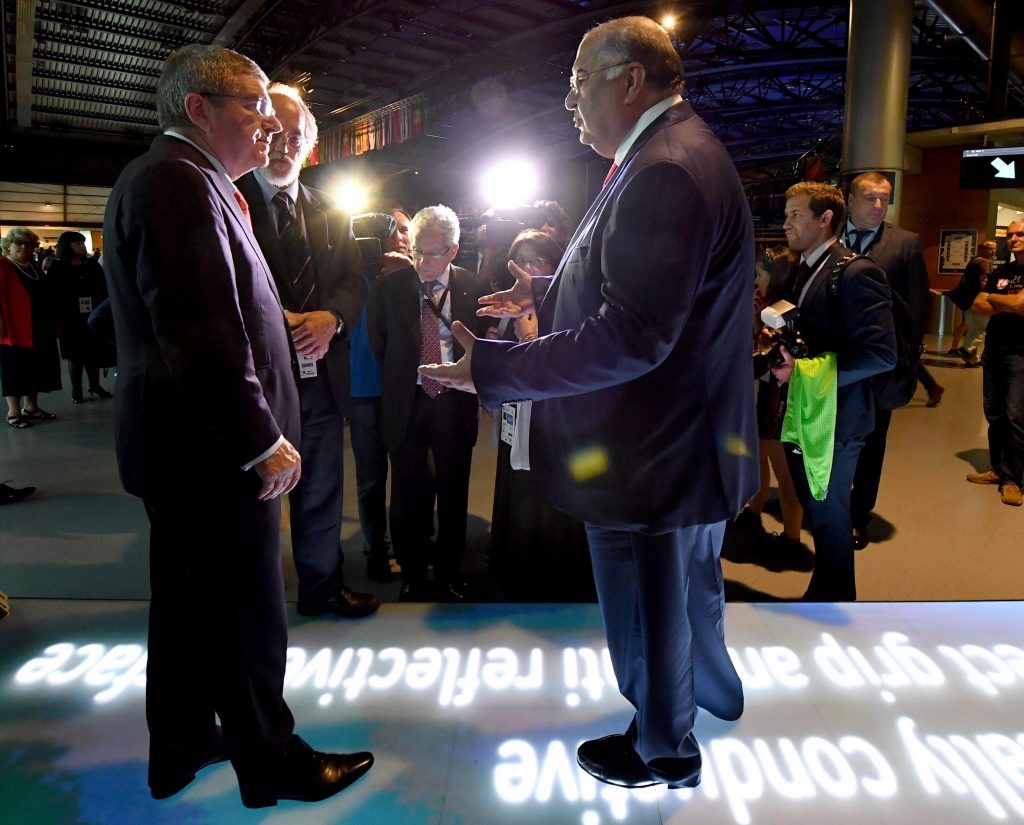 Currently the piste can display any desired video content for use during presentation of the athletes. The concept is that it will then fade to black with just the lines for the field of play illuminated. It can then be linked to the scoring system and other information systems to show anything from hits and time to full on video replay. We are also looking at integrating motion tracking to allow us to assist in refereeing and replay fencers movements on the piste itself.
Watch this space for more information as it is available.