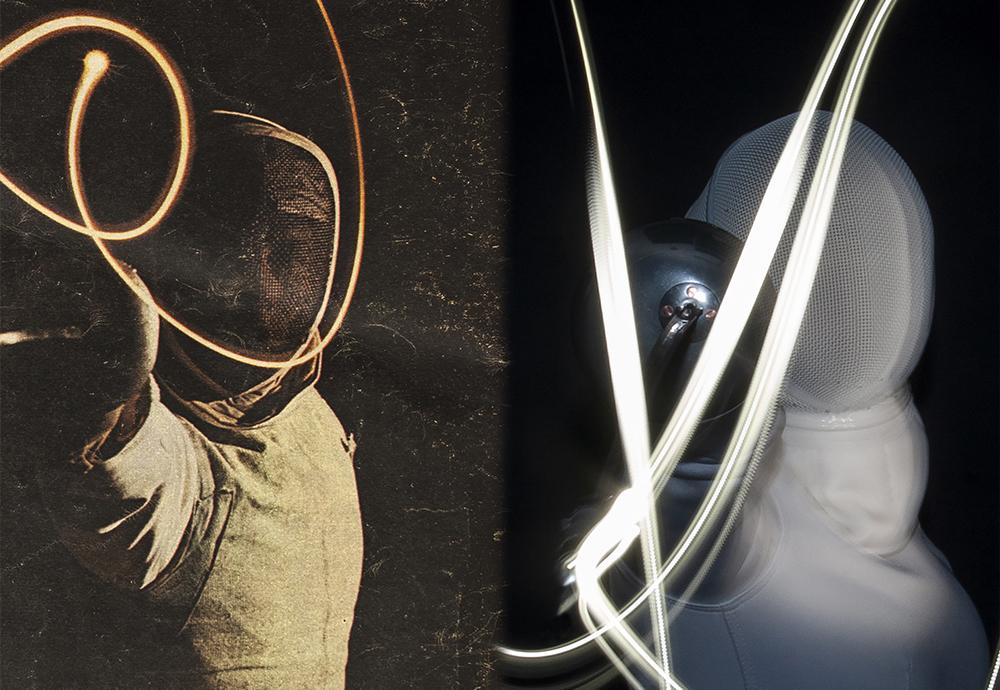 If you are a regular reader of our blog you may have noticed that we have a small team of very dedicated people at Leon Paul and some excellent outside contributors. We are always looking for ways and means of creating new and interesting content and we thought, for the curios amongst you, this would be a good time for a little behind the scenes look at a small part of our content creation process.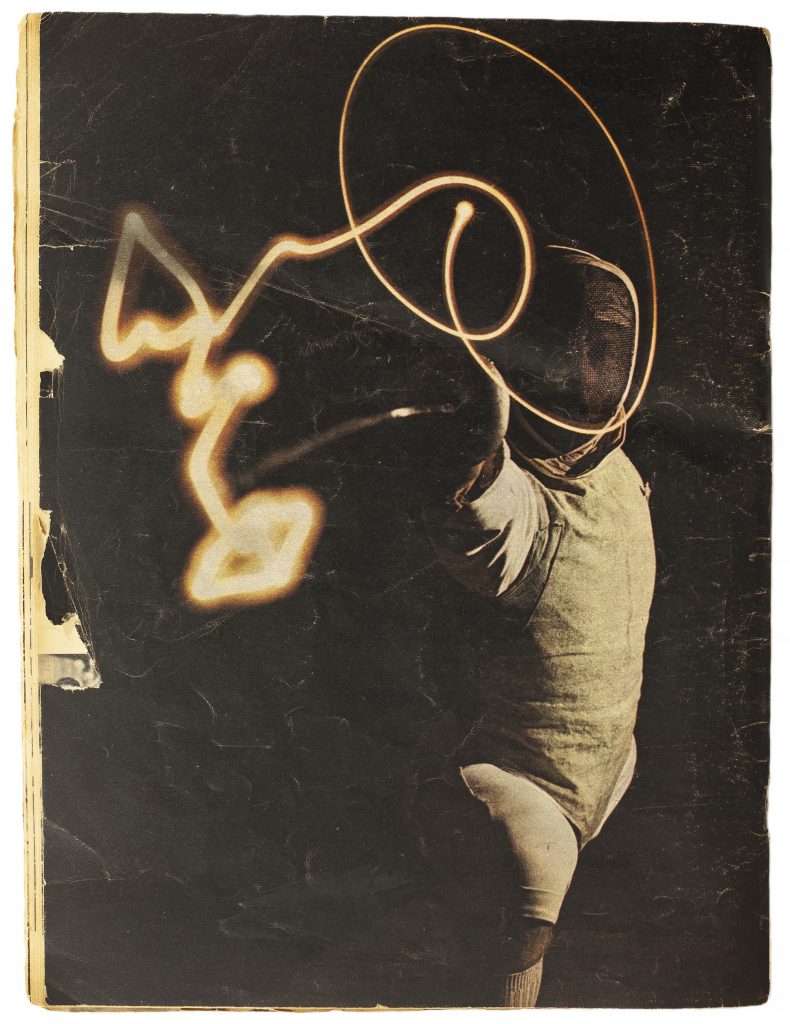 In a recent meeting in our London office, one of our Directors, Alex Paul, produced a copy of World Sports (Volume 33 No. 10) dated October 1967. This was the official magazine of the British Olympic Association. It was in astoundingly good condition for its age and contained two pictures on fencing, one of which was this image on page 32.
The fencer in the image is Graham Paul, the Uncle of Alex and Ben the current directors or Leon Paul.
The extract of the method from the magazine.
"These pictures of 20-year-old Graham Paul, British foil champion in 1966 and a commonwealth Games gold medallist, were taken by World Sports cameraman Peter Abbey using a high speed Ektachrome film in a pre-focused Bronica 2 1/4 sq. camera. A two second exposure was made in complete darkness as the foil, with a four-volt bulb attached to the tip, was moved. After two seconds a single electronic flash was fired from the side of the subject and the shutter closed. To obtain the best exposure the shot was repeated at apertures carrying from f2.8 to f8"
We have seen quite a few different versions of this technique over the many years that Leon Paul has been in business, but we thought that it could make for great content for a number of reasons, not least the fact an original version involved a Paul family member. Adding the recreation to our creative schedule was a no brainer, we have the skills, equipment and people to make it happen with a modern, digital, LED take.
Director Alex Paul (in Art director mode, unseen here) and our in-house photographer Ian, got to work with one of our LED sabres, a darkened studio and a volunteer fencer, for some long exposure image shooting.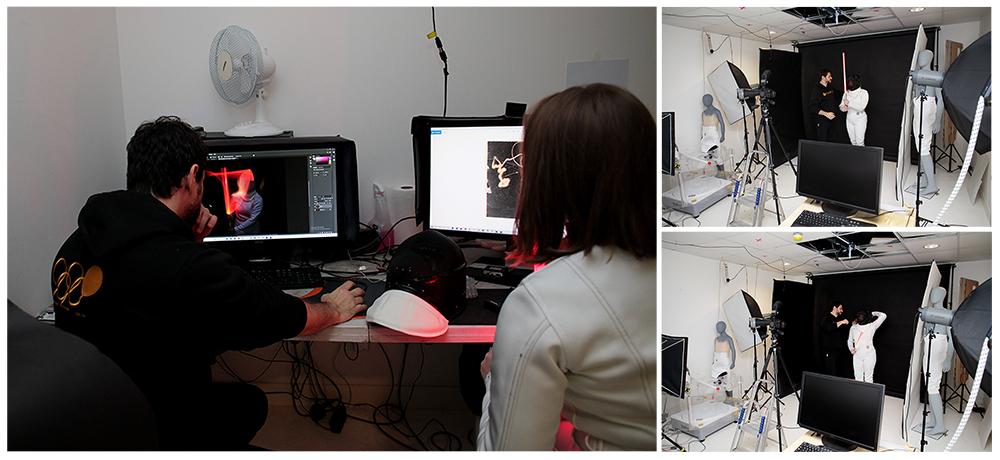 Here are some of the results of the shoot, and I'm sure you'll agree that they look great! Keep an eye out for these images on our online stores, email campaigns and social media accounts soon.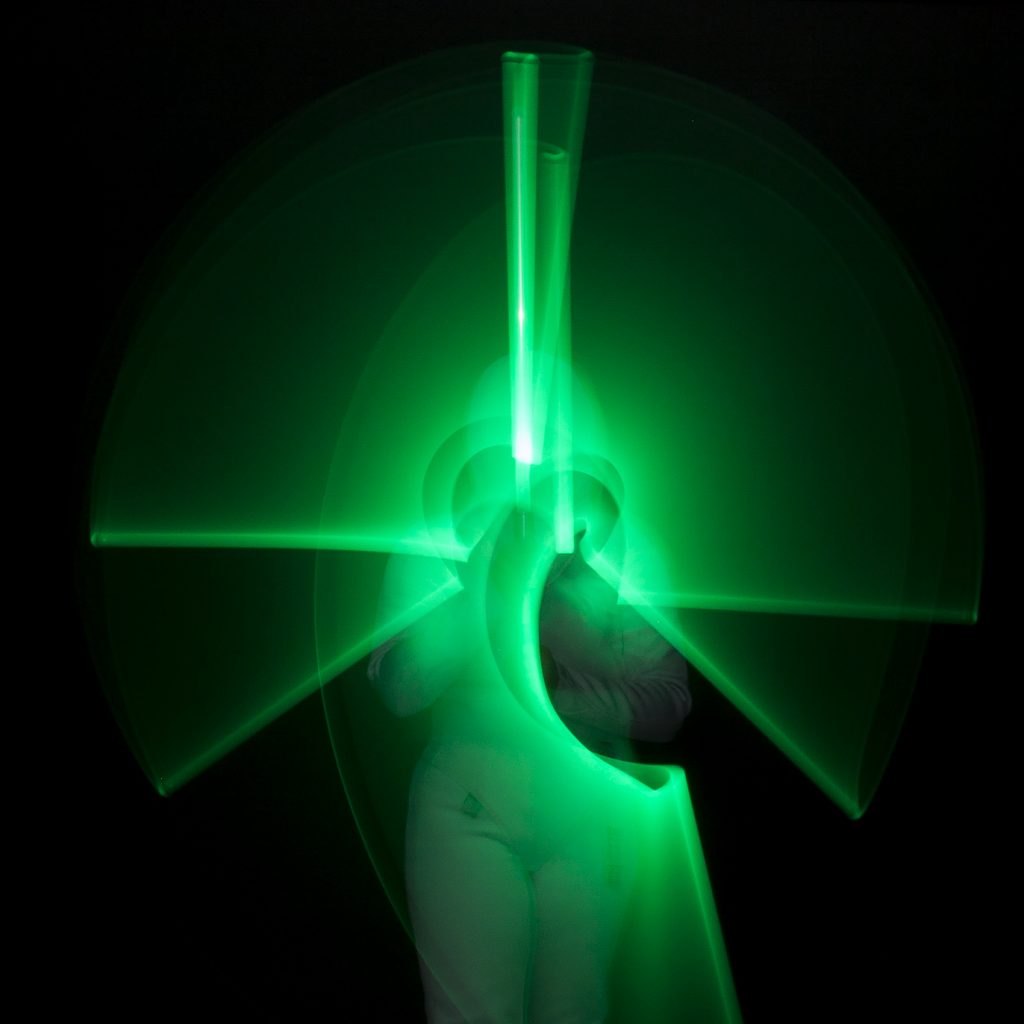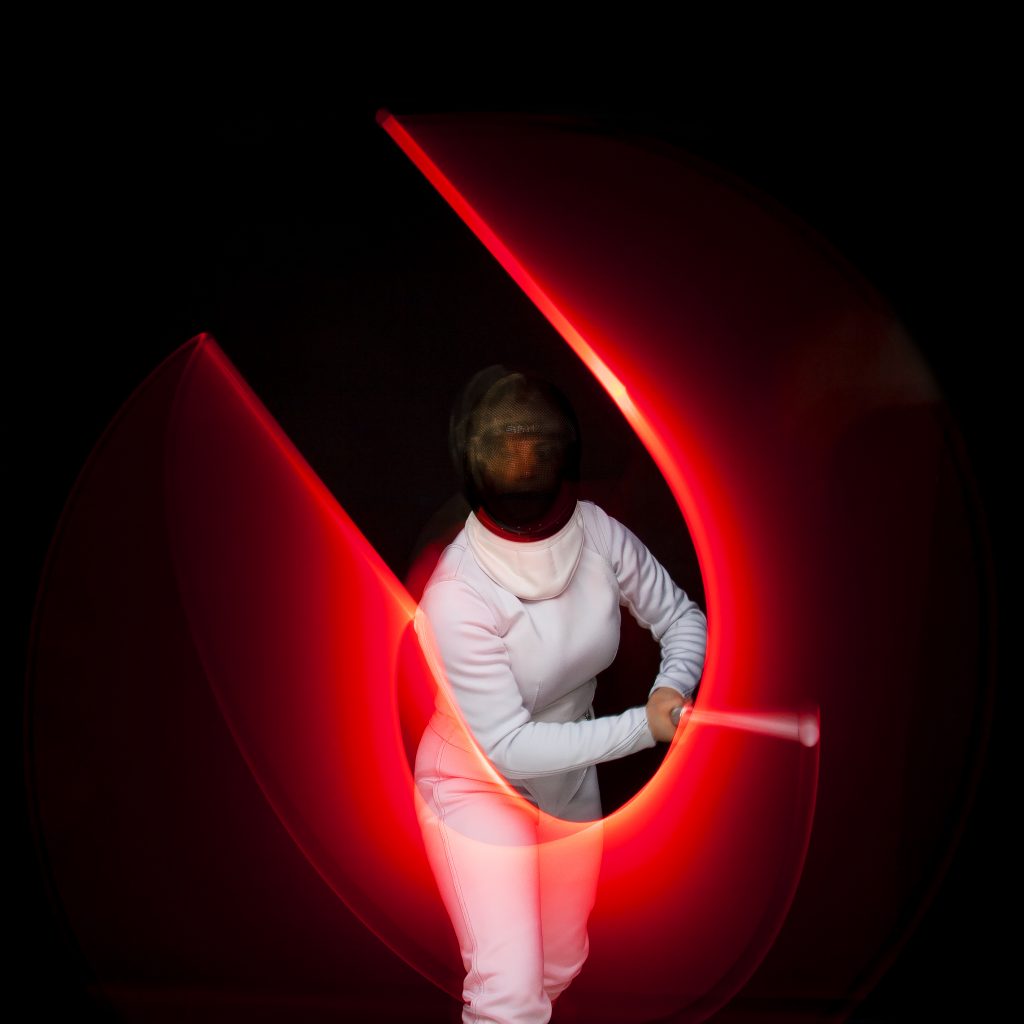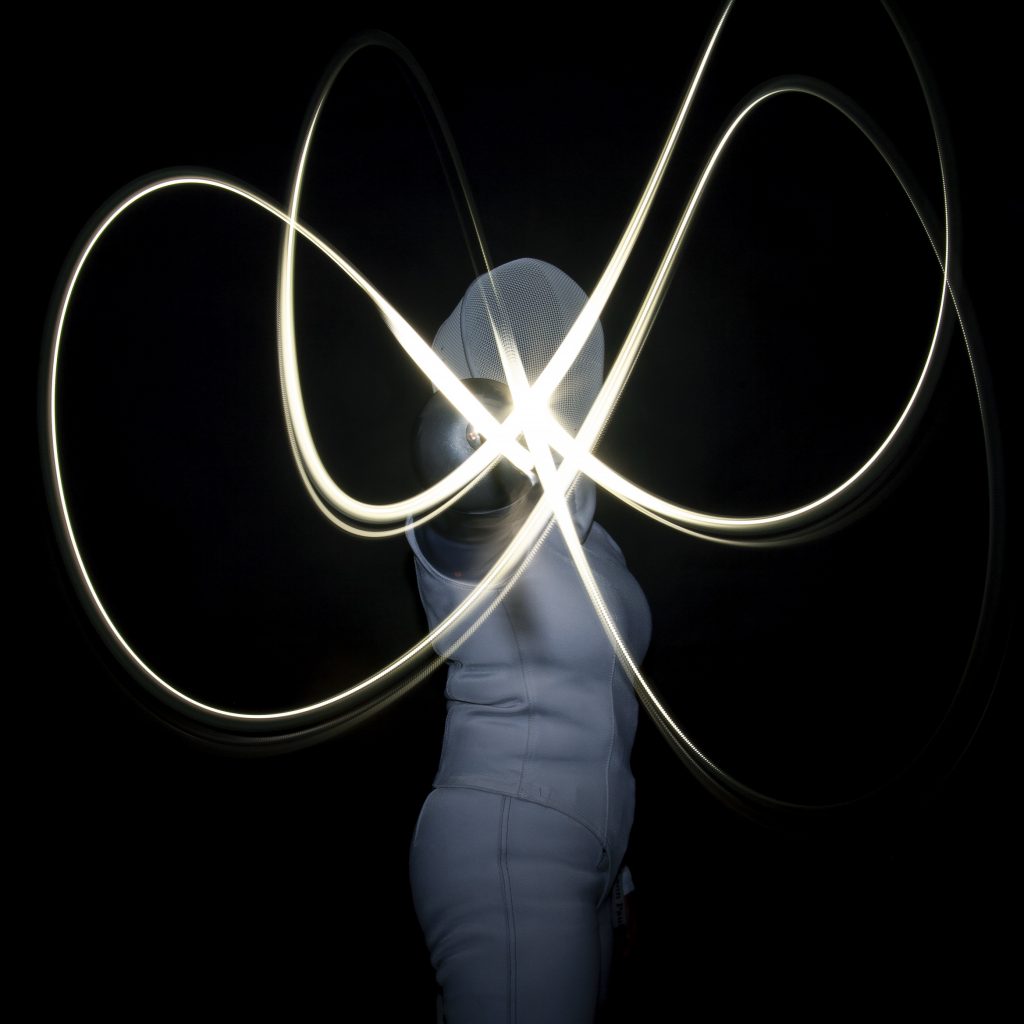 Cannon EOS 1d MKIV, flash light, long exposure set up. 1 - 2 second shutter speed, aperture F/11 and a great fencer.
Thanks to Ian ( https://www.instagram.com/ian_bozic/ ), Dani and Alex.